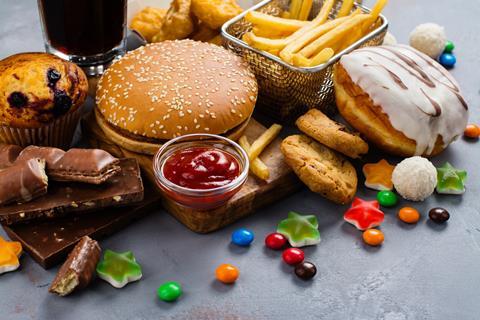 It is much quieter in the papers this morning as the dust on the Morrisons story settles for now.
Junk food adverts will be subject to a near total online ban and a 9pm television watershed by the end of next year, ministers are to announce today, but significant loopholes will remain (The Times £).
The new measures, which will be some of the toughest marketing restrictions in the world, will heavily impact the more than £600m spent by brands on all food advertising online and on TV annually (The Guardian).
Small businesses will be exempt from a ban on junk food advertising under plans to be revealed by ministers today (The Telegraph).
The Mail looks at why Sir Ken Morrison will be turning in his grave after private equity barons launched a raid on the empire he built.
The biggest shareholder in Morrisons, Silchester International Investors, has paid out £110m to its partners despite profits falling during the pandemic (The Times £).
The Mail also carries the same story on "the secretive investment company" that will act as kingmakers in the fight for the future of Morrisons.
GlaxoSmithKline has unveiled plans for "the most significant change in more than 20 years", slashing the dividend by almost half in a bid to turbocharge growth and keep Dame Emma Walmsley at the helm (The Telegraph). Walmsley will split the pharma giant in two and spin off consumer division in a bid to jumpstart growth.
GSK is spinning off its consumer healthcare business and aims to increase sales at the remaining pharmaceuticals and vaccines business, provisionally called "New GSK", by 5% annually over the next five years, while profits are projected to grow by 10% a year (The Guardian).
Glaxosmithkline boss Emma Walmsley has promised a new era of blockbuster sales and profits as the drugs giant prepares for a historic split (The Mail).
The City has given its initial backing to a strategic overhaul of GlaxoSmithKline by Dame Emma Walmsley amid pressure from the activist investor Elliott Management (The Times £).
'New GSK' pins its hopes on spin-off and vaccines, The Times (£) writes in a longer article. The drugs giant has finally revealed its plan to correct years of poor share performance.
The European Commission is expected to grant a three-month extension to a grace period before restrictions come into force on exports of chilled meat products from Britain to Northern Ireland, diplomats said (The Financial Times £).
The Lex column in The Financial Times (£) takes a look at the upcoming $4bn IPO of Krispy Kreme and declares that investors " who consider swallowing this richly valued offering risk financial heartburn instead".
John Lewis is plotting a nationwide expansion of its furniture rental service as the chain battles to stay relevant and tap into "generation rent" (The Telegraph).