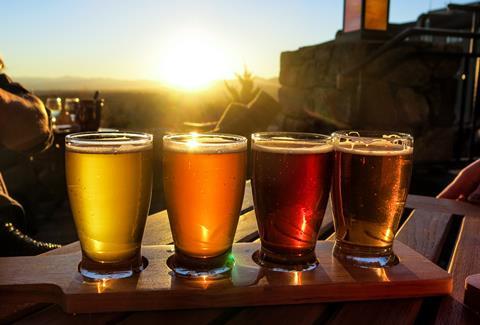 Beer duty could be cut in pubs and raised in supermarkets to encourage people to go out after the lockdown ends, Boris Johnson hinted yesterday (The Times £).
Delays importing and exporting goods to and from the EU have worsened since Brexit was introduced at the start of the year and will result in stock shortages and price rises for consumers, according to a report by the Chartered Institute of Procurement and Supply (The Guardian).
Reckitt Benckiser has reported the highest annual revenue growth in its history as the Covid-19 hygiene boom led to surging sales for its Dettol and Lysol disinfectants (The Financial Times £).
The Cillit Bang maker saw like-for-like revenues grow by 11.8% to £14bn in 2020, its biggest increase since it was formed in 1999, thanks to double-digit percentage jumps in purchases of goods in the health and hygiene categories (The Mail).
Reckitt Benckiser has launched a strategic review of its struggling infant formula business in China four years after acquiring it as part of an $18bn deal, the goods group's largest acquisition (The Times £).
Reckitt boss Laxman Narasimhan issued bullish forecasts for continuing strong growth even after the pandemic, with expectations consumers will keep up new clean habits (The Times £).
The new owners of Asda have appointed another heavyweight director to their petrol station empire to allay concerns over governance (The Mail). Mohsin and Zuber Issa announced that Dame Alison Carnwath would be installed on the board of EG Group as the head of the audit committee.
Chancellor Rishi Sunak will use the election of Joe Biden as partial cover for a big Budget increase in corporation tax rates, arguing that the US president is also planning a rise in business taxes (The Financial Times £).
Households are reluctant to spend the savings they built up during lockdown and this could weigh on the economic recovery, according to members of the Bank of England's monetary policy committee (The Times £).