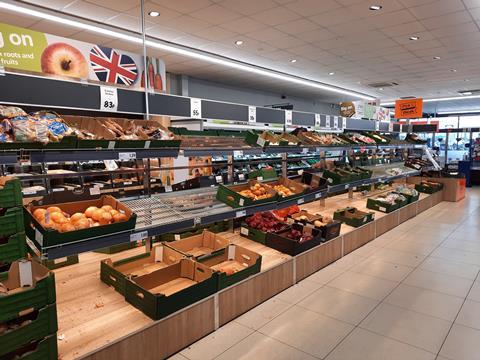 Shops are at risk of being left with empty shelves in the run-up to Christmas as recruiters warned that the labour crisis gripping the economy is set to continue until next year (The Telegraph). Festive season shopping is likely to be more difficult due to supply problems being faced by a growing number of retailers.
UK business leaders stepped up calls for the government to help fix worker shortages that have resulted in empty supermarket shelves by warning of increased disruption in the run-up to Christmas (The Financial Times £). Companies ranging from Iceland and Tesco to Suntory, Britvic and Greggs are among the many businesses contending with major disruption.
The UK government must allow retailers to recruit HGV drivers from abroad to avoid a supply chain crisis that could ruin Christmas, Iceland MD Richard Walker has warned (The Guardian).
Tesco chairman John Allan said "there may be some shortages", but people should not "over-dramatise" and panic-buy. "It's very easy to make a drama out of a modest crisis," he told the BBC.
However, ministers appear unwilling to give way on visas (The Guardian). The government continued to insist on Wednesday that employers needed to do more to recruit and retain British workers.
'The anxiety is off the scale': UK farm sector worried by labour shortages (The Guardian). The National Farmers' Union reports of unpicked fruit and vegetables up and down the country.
Greggs has become the latest food outlet to be hit by supply chain problems with some products containing chicken missing from its shelves (Sky News).
The takeover targets Morrisons and Meggitt look set for a brief return to the FTSE 100 index of blue-chip UK companies after their share prices were boosted by bidding wars between rival US suitors (The Guardian).
Just six months after Morrisons was demoted from the UK's premier share index, the supermarket chain is in contention to be promoted back to the FTSE 100 — albeit momentarily if it is taken private (The Times £).
Marks & Spencer shares have risen to their highest level in almost 18 months after City analysts upgraded their price targets (The Telegraph).
British logistics group Clipper is on the hunt for acquisitions in Europe and North America as profits soared on the back of demand for its services from retailers following the boom in the online shopping market (The Financial Times £).