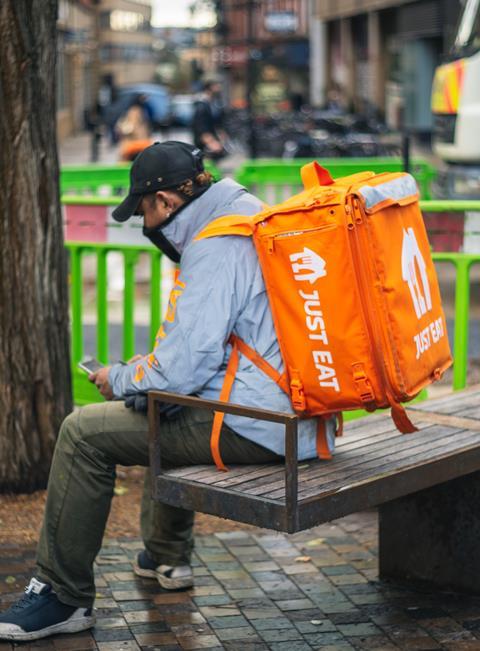 A top investor of Just Eat Takeaway has launched another attack, urging the food delivery company to sell its recently acquired Grubhub to improve the group's share price (The Mail).
Cat Rock Capital Management, which has a 6.5% stake in Just Eat, said that offloading the business would deal with Just Eat's "deep and damaging" undervaluation (The Times £).
The haulage industry has urged Boris Johnson to step up "lacklustre" efforts to tackle a shortage of 100,000 HGV drivers, telling him to act now on supply chains or face a Christmas crisis (The Guardian).
Low-paid workers in the UK will receive a 6.6% pay rise from next April as ministers seek to soften the impact of rising living costs by lifting the national living wage (The Financial Times £).
Rishi Sunak will confirm one of the biggest increases in the minimum wage this week after independent advisers recommended that the main rate should rise to £9.50 an hour (The Times £).
Petrol could keep rising to 150p a litre after hitting a record high on Monday, piling more pressure on motorists (The Telegraph).
The average daily price for a litre reached 142.94p on Sunday, in what was described as a "truly dark day for drivers", surpassing the all-time record 142.48p reached on 16 April 2012, according to data from the RAC/Experian (The Guardian).
Tesco's website is back up and running after the supermarket was hit by hackers at the weekend which meant thousands of shoppers were unable to order groceries, potentially costing the supermarket about £15m in lost sales (The Times £).
The outage, which meant customers were unable to unable to book deliveries or amend existing orders, began on Saturday morning and continued into Sunday (The Guardian).
John Lewis has opened a temporary store in Leicester showcasing its low-cost 'Anyday' range in a bid to win younger customers and students (The Telegraph).
Workers' enthusiasm for returning to the office and catching up with colleagues is waning, according to a latest report on footfall (The Times £).
Waitrose is to sell potato milk as demand for plant-based options grows, with the supermarket's latest addition tipped to challenge dominance of oat, almond and soy alt-milks (The Guardian).
Private equity groups Hellman & Friedman and EQT have ended a bidding war for pet food retailer Zooplus with a joint offer that values its equity at €3.7bn, in the latest example of the industry paying a huge premium to buy a listed business (The Financial Times £).
Millennial 'pet parents' buying their animals gourmet food are fuelling new mega-trends in petcare and insurance (The Telegraph).
The Times (£) looks at the revival of the high-street butcher in niche neighbourhoods.
Avocado featured in the top-five most ordered items in every city where Waitrose and Deliveroo collaborated and was the No 1 item in Oxford, Cambridge and Brighton (The Times £).