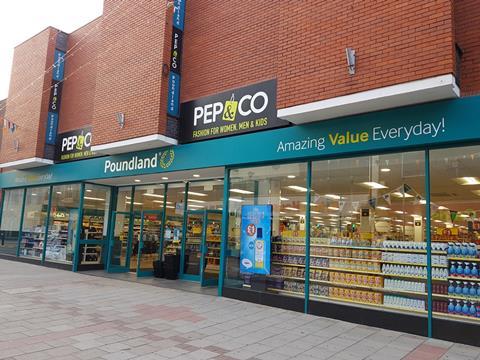 Discount chain Pepco will float in Warsaw rather than London as it outlined plans to open thousands of new stores across Europe and appointed City grandee Richard Burrows as chair (The Financial Times £).
Pepco, which owns Poundland in the UK and PEPCO and Dealz in Europe, had announced in March that it was considering stock exchanges in the UK and Poland (The Mail). But it has now settled for Warsaw, Poland, for the listing, which is reported to be worth about £4bn.
Andy Bond, 56, the former boss of Asda who has been chief executive of Pepco since 2015, said that the decision "wasn't so much 'no' to London but 'yes' to Warsaw (The Times £).
Consumers have been put on notice to expect higher prices for goods ranging from toilet paper to washing machines to restaurant burritos, in a number of recent announcements that underline inflationary pressures across the global economy (The Financial Times £). Price rises have emerged as a dominant theme in the quarterly earnings season, which kicked off in the US this month, with executives at Coca-Cola, Procter & Gamble and Kimberly-Clark all preparing to raise prices to offset rising input costs.
Nestlé is in talks to buy the company behind Nature's Bounty vitamins and minerals in what would be the Swiss food group's latest multibillion-dollar deal to reshape its portfolio (The Financial Times £).
The English wine idustry has called on the government to take action as new trade barriers threaten export ambitions (The Financial Times £).
The Lex column in The Financial Times (£) opines that selling off its sweetener division makes sense for Tate & Lyle.
Business commentary in The Times (£) says Tate & Lyle's sell-off could leave bitter taste.
An opinion column in The Guardian asks: "We know Amazon is killing the high street, so why do we keep clicking on 'buy now'?".
The pandemic-era surge in pet ownership has sparked a huge rally in the sector's stocks, and some fund managers believe it could prove to be an enduring investment theme once life returns to normal (The Financial Times £).
The chief executive of Kantar, one of the world's largest market research groups, has stepped down after less than four months in the role (The Times £). Alexis Nasard was appointed in October and took up the job in late December.