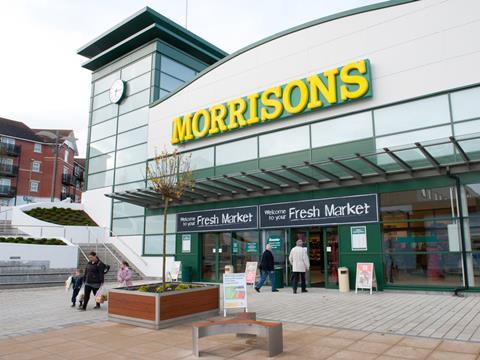 Singapore's sovereign wealth fund GIC has joined a private equity-led consortium bidding for UK supermarket chain Morrisons (The Financial Times £).
Newest addition to the SoftBank-owned syndicate fuels speculation it will raise its bid in wake of biggest shareholder's opposition (The Telegraph).
GIC said yesterday that it would provide £100m of funding towards the £6.2bn offer for Morrisons (The Times £).
The US private equity firm seeking to take over Morrisons was fighting a rearguard action after a second shareholder came out against its £9.5bn bid (The Telegraph). Fortress is scrambling to get back on the front foot after top ten investor JO Hambro said that its 254p a share offer was too low.
The Mail reports two more of Morrisons's biggest shareholders last night declared the £6.3bn takeover offer from "private equity predators" was too low. JO Hambro and another unnamed investor joined Silchester in voicing opposition to the deal.
A comment by The Telegraph's chief City commentator thunders that "Morrisons takeover blunder is one of Britain's great boardroom failures".
An opinion piece in The Financial Times (£) spells out why Silchester's real beef with Morrisons deal boils down to price.
Arla Foods, the UK's biggest milk processor, has warned that supermarkets in some areas face a summer of disrupted deliveries unless the government acts to alleviate the growing shortage of lorry drivers (The Financial Times £).
Vaping and e-cigarettes now account for more than a tenth of sales at British American Tobacco after smokers migrated to the company's new products (The Financial Times £).
British American Tobacco has refused to back calls for cigarettes to be banned, saying that outlawing smoking would drive the industry underground (The Telegraph).
Jack Bowles, chief executive of the maker of Lucky Strike and Dunhill, said that the industry needed to migrate consumers from combustible tobacco to new "reduced-risk" products, such as e-cigarettes and heated tobacco (The Times £).
The UK's largest tobacco firm says it sees cannabis as part of its future as it tries to move away from selling traditional cigarettes (BBC News).
Pret A Manger is brewing a move into coffee vending machines, joining a rush of other UK businesses to have introduced automated coffee dispensers as the sector battles rising staff costs and low footfall from commuters (The Financial Times £).
Reopening venues indoors, staycations and an early summer dominated by European football have delivered a boost to Marston's (The Times £).
Shopify has predicted that online retail would continue to show strong growth through the rest of this year, even as physical stores reopen in the US and Europe, after the Canadian tech company reported its first $1bn quarter (The Financial Times £).