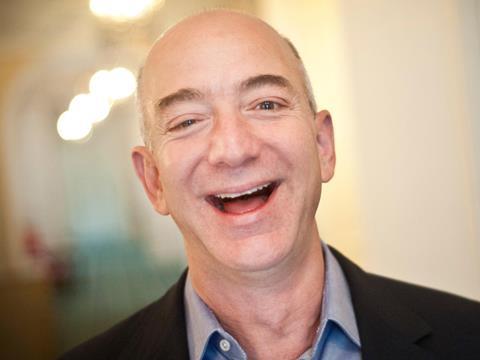 Amazon chief executive Jeff Bezos will step aside later this year to become executive chairman, making way for Andy Jassy, who currently heads up its cloud computing division, AWS, to replace him in the role (The Financial Times £).
Bezos made the announcement as the group beat Wall Street's high expectations last night with record quarterly sales and profits (The Times £).
Bezos, who founded the company in 1994, will step down after company recorded $100bn in sales for last three months of 2020 (The Guardian).
The Telegraph examnines how Amazon took over the world under jeff Bezos, and also asks what is next for the Amazon founder.
Nestlé is in exclusive talks with a consortium of buyers led by US private equity firm One Rock Capital to sell its North American water business, which includes the Poland Spring and Pure Life brands, for about $4bn, said people briefed on the matter (The Financial Times £).
A market report in The Times (£) asks if Just Eat is about to get its teeth into grocery delivery.
The average British family spent £50 more on groceries in January as schools, restaurants, pubs and cafes remained shut, according to the latest Kantar data (The Guardian).
Households spent an extra £1bn on food and alcohol last month as lockdown left Britons with no choice but to eat most meals at home once again (The Telegraph).
Uber has agreed to acquire the largest US alcohol-delivery app Drizly for about $1.1bn, a deal that will help the tech giant expand its delivery business (The Financial Times £).
Alibaba, the world's second largest ecommerce group, yesterday celebrated the Chinese economy's "rapid recovery" from the Covid-19 pandemic as the sharp growth in online shopping helped it to beat Wall Street's expectations (The Times £).
Alibaba will raise up to $5bn from international debt markets this week, in what is set to be one of China's biggest dollar bond sales, even as regulators pursue the ecommerce group for alleged anti-competitive practices (The Financial Times £).