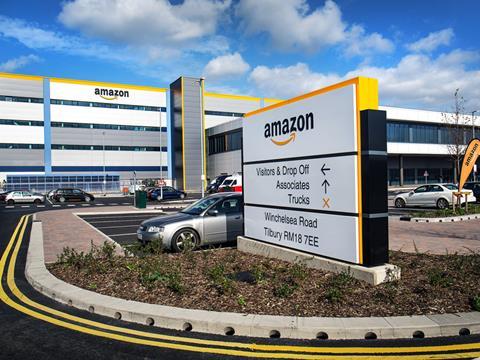 Amazon is poised to snatch Tesco's crown as Britain's biggest retailer in 2025 as the online titan lays waste to swathes of Britain's high street (The Telegraph).
The American technology group, which opened its first Amazon Fresh store on British soil in March, is expected to reach £77.1bn of UK sales by 2025, according to research from Edge by Ascential (The Times £).
The pandemic has turbocharged online shopping and put Amazon, which started selling books in the UK in 1998, on the road to dominance (The Mail).
The reopening of indoor hospitality in England has failed to boost footfall to retail destinations such as high streets and shopping centres, according to new data (The Financial Times £).
Wet weather and reduced capacity in restaurants meant that fewer people than expected ventured out to the high street after the ban on indoor dining was lifted on May 17, according to Springboard (The Times £).
Champagne is becoming old hat. So says the boss of Chapel Down, England's largest sparkling wine producer, which is fast becoming a rival to the French fizz behemoths (The Mail).
Major restaurants are cutting back on services amid labour shortages with the two Michelin-starred Le Gavroche restaurant being forced to cancel its lunchtime service (The Telegraph).
A criminal organisation that is probably based in Russia was behind a ransomware attack that has disrupted animal slaughtering at JBS, the White House said based on information from the world's largest meat processor (The Financial Times £).
Following news that only 37% of Nestlé's products would merit a widely recognised standard of healthy food, The Financial Times (£) says in an editorial that food companies cannot have it both ways. "Promoting healthy options while selling junk food smacks of hypocrisy," the paper writes.