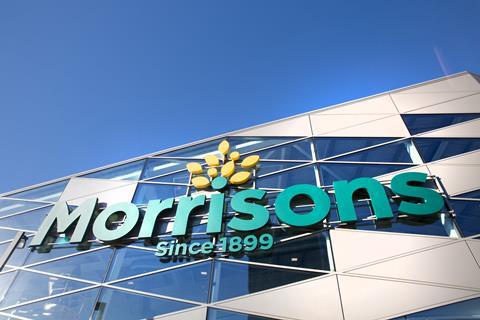 M&G Investments, the £367.2bn asset manager, has joined the growing list of big investors that have rallied against the sale of Morrisons to a Fortress-led consortium, leaving the board facing an uphill battle to get the £9.5bn deal approved (The Financial Times £). Another leading Morrisons investor has publicly denounced the £6.3billion bid by a private-equity-backed consortium (The Daily Mail). More shareholders are coming out against a proposed £6.3bn private equity-backed takeover deal for supermarket chain Morrisons (The BBC).
The UK's biggest milk processor has warned that supermarkets in some areas face a summer of disrupted deliveries unless the government acts to alleviate the growing shortage of lorry drivers (The Financial Times £). Dairy giant Arla, which supplies milk to all major UK supermarkets, has said a lorry driver shortage has forced it to cut back on its deliveries (The BBC).
Diageo has reported better-than-expected full-year sales and profits as pubs, restaurants and nightclubs around the world reopened. (The Times £)
Diageo and Anheuser-Busch InBev, two of the world's largest alcohol companies, have provided the clearest sign yet that lucrative sales through pubs, clubs and restaurants are rebounding. (The Financial Times £)
Investors lapped up Diageo stock, but seeing the glass half empty sent AB InBev down 6%. Beverages from Diageo's cabinet such as Smirnoff vodka and Johnnie Walker sit happily beside AB InBev's Budweiser. But the two companies are radically different. London-listed Diageo has grown organically and through sporadic acquisitions. AB InBev is a debt-fuelled M&A machine run as meanly and leanly as other parts of 3G Capital's empire. (The Financial Times £)
Fuelled by coffee and supplements, Nestlé delivered its strongest growth in first-half sales in more than a decade as consumer buying habits acquired during the pandemic strengthened. (The Financial Times £)
Amazon has predicted slower sales growth in the third quarter as a boost from the Covid pandemic subsides. (The BBC)
More than one in seven shops are now vacant on UK high streets, retail parks and shopping centres, the highest proportion since at least 2015, as the Covid-19 pandemic ramped up pressure on already weakened retailers (The Guardian). The number of empty shops in Britain has continued to rise as retailers struggle with the effects of the Covid pandemic, the British Retail Consortium has said (The BBC).
Between 1.1 million to 1.6 million workers remain on full or partial furlough as taxpayer aid for the wage support scheme prepares to be eased further, according to official estimates. (Sky News)
The Mail's Alex Brummer writes about Unilever and the Ben & Jerry's row over selling its ice cream in Israeli settlements. "Even companies with a purpose, under company law, have a fiduciary duty to their shareholders above all others. Being sucked into Israeli politics, with prime minister Bennett, a settlement supporter, crying foul, is not ideal." (The Daily Mail)