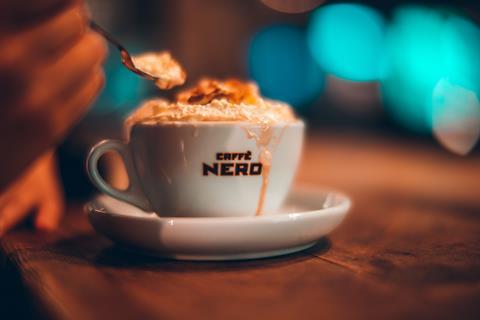 A High Court judge has dismissed an attempt to overturn the restructuring of Caffè Nero, in a ruling that in effect kills off the takeover hopes of Asda and Euro Garages owners Mohsin and Zuber Issa (The Times £).
The outcome of the £10bn battle to buy UK supermarket chain Morrisons will be decided in a one-day auction on 2 October, the takeover regulator has ruled (The Financial Times £).
Private equity giants Fortress and Clayton, Dubilier & Rice must now submit formal bids with the first round of five starting this Saturday (The Telegraph).
A result will be announced by Monday morning, although the process could also be scrapped if either side states they will not increase their current offers (The Guardian).
Clayton Dubilier & Rice, which has enlisted Sir Terry Leahy, former chief executive of Tesco, to front its £7bn bid, has been pursuing a takeover of Britain's fourth-largest supermarket chain since June (The Times £).
Alex Brummer warns in The Mail that both bidder would make unsuitable owners for Morrisons.
Deliveroo is taking its first step into "rapid" grocery deliveries, opening its own "dark store" in London in partnership with supermarket chain Morrisons (The Financial Times £).
SSP, the owner of the Caffè Ritazza and Upper Crust chains, said that sales have crept back to half of 2019 levels in the past week with the travel sector among the last to recover from the pandemic crisis (The Financial Times £).
SSP continued its gradual recovery this morning as the Ritazza and Upper Crust operator reported improving revenues and a return to growth in underlying earnings in the final quarter (The Times £).
A toxic cocktail of Brexit 'red-tape', worker shortages, rising commodity prices and transport costs is driving food prices higher, the British Retail Consortium has warned (The Mail).
A 0.1% increase in food prices on an annual basis helped to reduce overall shop prices deflation to -0.5% in September, a sharp drop from -0.8% in August (The Times £).
Tesco plans to expand its use of a train service to bring goods from Spain into the country, which helped it to cut emissions and protect deliveries during the haulage crisis (The Times £).
Fuel is being diverted from large companies to garage forecourts in a move that threatens to disrupt online deliveries, according to The Telegraph.
Business secretary Kwasi Kwarteng has confirmed 150 soldiers are being trained to deliver supplies to petrol stations (The Guardian).
Shoppers have been warned to expect a "nightmare" Christmas with limited stock on the shelves and higher prices amid labour shortages and shipping problems (The Times £).
Sterling has dropped to its lowest level against the dollar this year amid fears that Britain is slipping into a high-inflation, low-growth trap that hammers living standards (The Times £).
The crisis choking Britain's supply chains will delay the economic recovery until next year, Bank of England governor Andrew Bailey has said, as the world's most powerful central bank chiefs warned that disruption now posed a severe threat to global growth (The Telegraph).
Jersey's government has warned of a fresh danger of angry fishers blockading its main port after the British crown dependency rejected a third of French boats seeking to fish in its waters, further inflaming tensions between London and Paris (The Guardian).
Next has warned that a lack of warehouse workers and lorry drivers could derail Christmas shopping deliveries as its chief executive told customers to prepare for higher prices (The Telegraph).