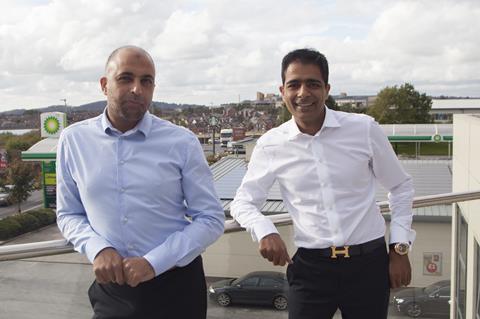 TDR Capital and the billionaire Issa brothers aim to raise £950m from the sale of Asda's distribution centres, which will then be leased back, while the group's petrol stations will be bought by the brothers' own EG Group for £750m (The Guardian).
The billionaire Issa brothers are to merge Asda's prized petrol stations with their existing forecourt empire in a £750m deal as part of their takeover of the supermarket (The Telegraph).
The private equity-backed billionaires buying Asda will pay less than £800m of their own money to take a controlling stake in the supermarket, a fraction of its £6.8bn valuation, after selling its assets and raising its debts to fund the majority of the purchase price (The Financial Times £).
Asda could face a £100m annual rent bill after its new owners revealed they plan to help finance their £6.8 billion takeover via a sale and leaseback of some assets and carving out the supermarket's forecourt business (The Times £).
In a Business Commentary in The Times (£) Alistair Osborne takes a closer look at the financing of the deal and says the Asda price isn't quite what it seems.
The Mail says the brothers' plans sell £2bn of Asda assets to fund the takeover has raise concern over the supermarket chain's future.
Consumers face higher prices on meat, cheese and gas heating under plans being drawn up by Boris Johnson for new carbon taxes and charges (The Times £).
A judge in the United States has rejected an attempt by Steve Easterbrook, the former chief executive of McDonald's, to dismiss a lawsuit against him for the return of a $42m severance package (The Times £).
The boom in online shopping during the coronavirus pandemic propelled Amazon's UK sales to almost £20bn, with about £1 of every £20 spent in Britain's retail sector now going to the American retail powerhouse (The Times £).
Amazon's British revenues soared 51% to $26.4bn (£19.3bn) in 2020 amid a historic Covid online spending spree, with sales growth outstripping all of the retailer's other major markets (The Telegraph).
As Jeff Bezos steps aside, The Financial Times (£) asks what comes next for Amazon?
Nils Pratley in The Guardian points out that Bezos is handing over his role as CEO of Amazon, but not his grip on his creation as he remains executive chairman.
The Mail takes a look at the man replacing Jeff Bezo as CEO. Andy Jassy's been at the company since 1997 and has already piled up a £276m fortune.
Only eight female bosses were appointed last year by major retailers, according to a new report, while just two people from ethnic minorities became chief executives in the sector (The Telegraph).
The services sector contracted last month at its fastest pace since May as businesses struggled under the strain of a third nationwide lockdown (The Times £).