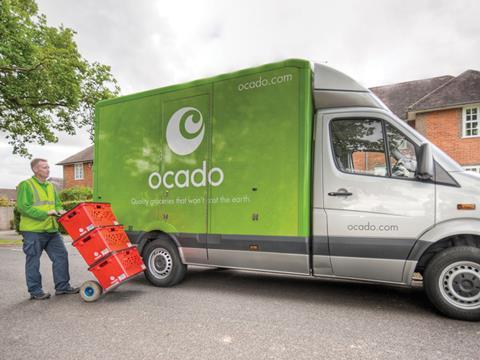 Ocado faces a shareholder backlash over "excessive" pay including boss Tim Steiner's near-£7m windfall (The Telegraph). Advisory firm Glass Lewis said there was too much focus on the "shareholder value creation" rather than underlying performance.
Starbucks is hiring another 400 workers across the UK in a bid to bolster sales in the suburbs and at drive-throughs when the economy reopens (The Telegraph).
Asahi has shifted to no-alcohol beer after $20bn M&A splurge on beer brands including Peroni, Pilsner Urquell to Carlton Draught in recent years (The Financial Times £).
Lyre's, a British company making non-alcoholic "spirits", will this week announce it has been valued at more than £100m, as it raises cash to tap into growing demand for alcohol alternatives (The Telegraph).
A French distillery has struck a deal to sell more gin, whisky and rum in the UK as Britons shrugged off Brexit to stock up on foreign booze (The Telegraph). Maison Villevert has teamed up with Manchester distributor Paragon Brands as part of plans to sell more widely into Britain.
Hospitality bosses have lost their legal battle to force the UK government to bring forward the reopening date for pubs and restaurants indoors (The Guardian).
Pizza Express founder Hugh Osmond lost the case he bought against the government to try to force the early reopening of indoor venues (The Telegraph).
The chief executive of Greene King has warned the government that lifting all restrictions on pubs next month is "absolutely critical" to restoring the industry's fortunes (The Times £).
The magazine in The Financial Times (£) looks in-depth at the hordes of new grocery delivery apps being backed by VC firms.
Fresh questions have been raised over Amazon's tax planning after its latest corporate filings in Luxembourg revealed that the company collected record sales income of €44bn (£38bn) in Europe last year but did not have to pay any corporation tax to the Grand Duchy (The Guardian).
The Financial Times (£) examines how the pandemic has powered the growth prospects for the online flower market.
Dozens of familiar high street retail units across England and Wales, including Homebase, River Island and William Hill have been converted into climate emergency centres – community hubs "for the benefit of people and planet" – after changes in shopping habits or the Covid pandemic left them sitting empty (The Guardian).
Corporate profit warnings fell to the lowest level in 20 years in the first quarter as actions taken last year and the prospect of a strong economic reopening bought companies "breathing space" (The Times £).