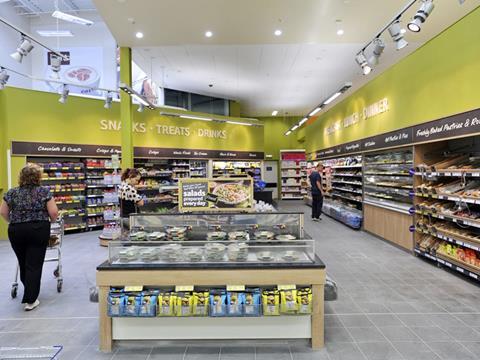 Tesco has agreed to increase sales of healthier food following pressure from investors, making it the latest FTSE 100 company to amend policy in response to the prospect of a shareholder vote. (The Financial Times £)
The Co-operative Group is slashing the price of its plant-based burgers and sausages to push back against the "unfair" price of vegan food (The Guardian). The Co-op is to make its vegan "meat" cost the same as the real thing as part of plans to go carbon-neutral by 2025 (The Telegraph).
Nestlé is taking on Oatly in Europe with the launch of pea milk brand Wunda, in a belated play by the world's largest food company for a share of the growing $17bn plant-based dairy market. (The Financial Times £)
Kara Rosen, an American who got into juicing after falling seriously ill stands to collect a multimillion-pound payout after selling her plant-based drinks business Plenish to Britvic. (The Times £)
Fresh questions have been raised over Amazon's tax planning after its latest corporate filings in Luxembourg revealed that the company collected record sales income of €44bn (£38bn) in Europe last year but did not have to pay any corporation tax to the Grand Duchy. (The Guardian)
The chiefs of the world's largest food delivery groups are watching the frantic fundraising by a new generation of instant grocery delivery apps with a mixture of envy and alarm, after investors poured $14bn into the emerging sector. (The Financial Times £)
UK manufacturing grew at the fastest rate in nearly 27 years last month as the coronavirus bounceback gathered pace (The Daily Mail). Manufacturing expanded at its fastest pace in almost 27 years last month as demand rebounded ahead of the easing of lockdown measures (The Times £)
Hospitality chiefs have tasted defeat in a legal battle with the Government to reopen indoor venues sooner than the scheduled date of May 17. (The Telegraph)
The French government could cut off the electricity supply to Jersey in an escalating row over post-Brexit fishing rights, a French minister has suggested (The Guardian). French leaders have accused the UK of using red tape to limit fishing, in breach of the agreement made with the EU last year (Sky News).
Online sales accounted for a fifth of global retail revenue last year as lockdowns fuelled a boom in internet shopping. (The Daily Mail)
Food giants respond to worries over packaging, writes The BBC. Since 2000, the plastics industry has manufactured as much plastic as all the preceding years combined – this has spurred companies to replace single-use plastic with biodegradable and compostable packaging designed to dramatically reduce the toxic footprint plastics leave behind. (The BBC)
The Guardian looks at how "John Lewis's brand of middle-class aspiration lost its lustre". "Having a John Lewis on your high street meant something more than "footfall" and "average spend": it meant middle-class – dominant class – credibility. Indeed, the success of this strategy seemed to insulate the company against the wider collapse of department stores after the 2008 financial crash. But only for so long." (The Guardian)