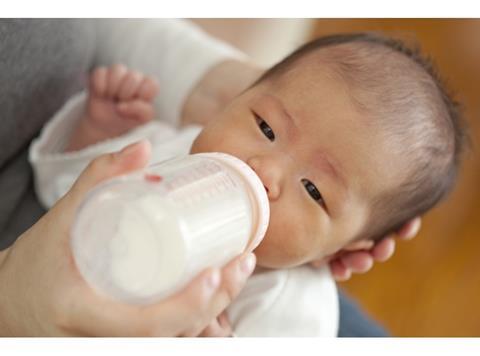 Reckitt Benckiser has agreed to sell its baby formula business in China to the private equity firm Primavera, as it seeks to bring an end to its struggle with a division that has weighed on its growth for years (The Financial Times £). Reckitt Benckiser is taking a £2.5 billion loss on the sale of its struggling baby formula business in China through a sale to a private equity firm (The Times £).
English winemaker Chapel Down has announced a £7m fundraising after the popularity of its sparkling wine popped during the pandemic (The Financial Times £). City investors including Lord Spencer of Alresford and Nigel Wray are backing a £6.9 million fundraising by Britain's biggest winemaker to boost its growth ambitions (The Times £). The English winemaker Chapel Down is asking the public to take part in a fresh funding round worth up to £7m that will help the business expand its vineyard in the North Downs and ramp up exports (The Guardian).
An explosion in the use of ultra-fast grocery delivery apps has prompted Getir to raise $550 million in funding, tripling its valuation to $7.5 billion, as it eyes a stock market listing within the next two years (The Times £). The fast-track grocery delivery firm Getir is set to expand into the US, France and Germany after raising more than $550m in a funding round that values the Turkish company at more than $7.5bn (The Guardian).
Venture capitalists cannot seem to get enough of grocery apps. Istanbul-based Getir's latest $550m funding values the start-up at $7.5bn. Four-month-old Flink, from Berlin, has snagged $240m in new funds. America's Instacart is worth $39bn (The Financial Times £)
Bosses at Caffè Nero have warned that further Covid restrictions could put the chain's future in doubt, despite a recent uptick in sales. (The Telegraph)
Jeremy King, whose London empire includes the celebrity haunts The Wolseley and The Delaunay, said many restaurants would 'throw in the towel' without good news on a series of key Covid-19 rules. (The Daily Mail)
Large retailers that were allowed to stay open during the pandemic are facing calls to hand back hundreds of millions of pounds in business rates relief. Wilko, Home Bargains and The Range — all privately owned by wealthy British families — were classed as "essential retailers", giving them an advantage over shops forced to close. (The Times £)
Retailers are lobbying the British government to extend the scheme that guarantees trade credit insurance amid fears that many could be left without cover when it ends. (The Financial Times £)
Labour shortages are spilling into the retail sector following a hiring crisis in hospitality that has upended the day-to-day running of pubs, bars and restaurants. (The Telegraph)
Landlords and tenants should be given six months to agree a plan for rent arrears to be paid back before entering into a binding arbitration, according to the bosses of two of Britain's biggest property companies. (The Times £)
Up to 70 of Britain's 700 shopping centres could be set for demolition after the pandemic dealt another blow to ageing malls already suffering from the rise of online shopping and over-expansion of retail space. (The Guardian)
Britain's pubs continued to pull fewer pints in the first week that venues opened indoors than before the pandemic after Covid restrictions led to a 20% slump in trade compared with pre-pandemic levels. (The Guardian)
Sales of Lucozade are aiding the recovery of its Japanese owner after the reopening of gyms and sports stadiums. Suntory said that sales in April were ahead of expectations, with ready-to-drink bottles of Lucozade Sport and Ribena accounting for the majority of the uplift. (The Times £)
Amazon is set to boost its same-day delivery, marking the latest escalation in its assault on the retail industry. (The Times £)
Corner shops got us through lockdown – now delivery apps could destroy them, writes The Guardian. If the might of global finance crushes grocery stores, communities will lose an important local service. (The Guardian)
Russia has warned that it is prepared to continue with its export curbs on key food products after recent price rises prompted the Kremlin to cap the domestic cost of staple goods such as sugar and flour, the country's economy minister said. (The Financial Times £)
As fears mount over the environmental impact of the agricultural system, entrepreneurs are rushing to develop new ways to feed the planet's growing population. Insects are rich in protein and other essential nutrients and can be reared at scale with minimal environmental impact. (The Financial Times £)