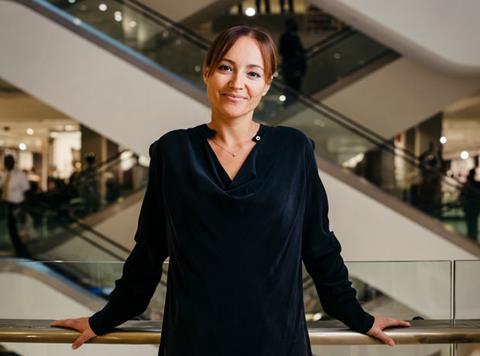 Sainsbury's has hired the former boss of John Lewis Paula Nickolds to take charge of its near £8bn clothing and homewares division, in a move that underlines it ambitions to make its larger outlets feel like department stores (The Guardian).
Sainsbury's is preparing an onslaught against rival John Lewis after hiring the department store's former boss Paula Nickolds to run its £7.8bn clothing and general merchandise arm (The Telegraph).
Nickolds will oversee the Argos, Habitat and Tu clothing brands as part of her role, which she starts next month (The Times £).
Nickolds was handed almost £1m when she left John Lewis in January 2020 following a 25-year career at the retailer (The Mail).
Carlos Brito, who transformed a Brazilian regional brewer into the world's largest beer maker Anheuser-Busch InBev, is to step down as chief executive of the group after 15 years (The Financial Times £).
The world's biggest brewer has opted for continuity in its choice of a new chief executive after selecting the head of its North American division to replace Carlos Brito (The Times £).
The Lex column in The Financial Times (£) says the new ABI boss Michel Doukeris needs to water down debt while focusing on brands and innovation in the next phase.
Shares in Beyond Meat fell more than 6% in US after-hours trading on Thursday after results showed the impact of tougher competition and disappointing progress getting its plant-based meat substitute on to restaurant menus (The Financial TImes £).
Brussels has accused Britain of breaking the newly ratified EU-UK trade deal in a dispute over Jersey fishing licences as Royal Navy ships arrived in the island's waters because of the escalating row (The Financial Times £).
Boris Johnson has dispatched two Royal Navy patrol boats to protect Jersey from a feared blockade by French fishing vessels, in an escalation of a dispute over post-Brexit access to waters around the Channel island (The Guardian).