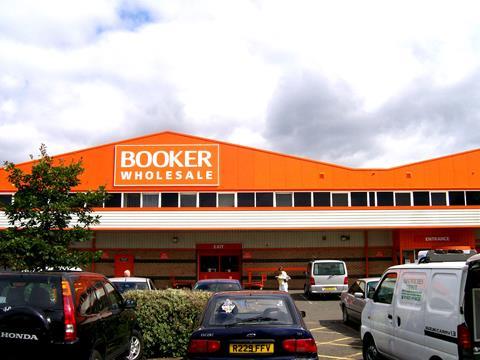 The threat of strike action by lorry drivers at two firms supplying the construction industry and convenience stores has raised the prospect of further disruption this autumn amid Britain's worst supply chain meltdown since the 1970s. A group of drivers at the Booker distribution network, which is part of Tesco, and more than 200 drivers and engineers at cement producer Hanson have moved closer to industrial action in disputes over pay and conditions. (The Guardian)
One of the world's largest port and terminal operators has warned the global shipping and supply chain crisis that is leaving shelves empty on the high street can be resolved only by a slowdown in consumer demand. (The Financial Times £)
Britain faces two years of labour shortages, a leading business group said last night. A 'perfect storm' from Brexit and the pandemic has left businesses battling shortages of lorry drivers, waiters, chefs and construction workers, according to the Confederation of British Industry, which represents 190,000 companies (The Daily Mail). A leading business lobby group has warned the government that the crisis resulting from the shortage of workers in key jobs could take up to two years to resolve, damaging the economic recovery from the coronavirus pandemic (Sky News).
A reform of the apprenticeship levy could create 8,000 new jobs and is needed to get more young people into employment, Tesco's chief executive has said. (The Times £)
Has Tesco become the most boring of the big four supermarkets, asks The Times? In less than 12 months chief executive-less Asda has found new owners, Morrisons is the target of a bidding war and speculation abounds that private equity are running the rule over Sainsbury's. Amid the excitement, investors are getting impatient with Tesco. The shares have underperformed against their peers since the start of lockdown in March last year. (The Times £)
Full post-Brexit checks on goods moving from Great Britain to Northern Ireland will still not be applied as a truce holds between the UK and EU. Brexit minister Lord Frost has announced the UK's intent to continue to apply post-Brexit arrangements for Northern Ireland "on the current basis". (Sky News)
The former boss of Sainsbury's has joined New Look as its chairman to help steer the fashion retailer through its recovery after the pandemic (The Times £). Former Sainsbury's boss Mike Coupe has been appointed chairman of New Look (The Daily Mail).
Consumers fuelled the economic recovery over the summer as they splashed out on domestic holidays and started returning to the office, a report shows. Household spending increased by 15.4% in the year to August, according to credit and debit card information collected by Barclaycard (The Times £).Restaurant spending edged higher for the first time since the start of the pandemic in August according data from Barclaycard pointing to a bumper month for the consumer economy (Sky News).
Inflation will prove less sticky today than in the 1970s because companies do not use pricing power as they once did and wages have decoupled from consumer inflation, Catherine Mann, the newest external ratesetter at the Bank of England, has said. (The Times £)
Brewdog is seeking to put recent allegations of a "rotten culture" behind it after launching a joint venture in Japan with Asahi Breweries as a prelude to an initial public offering. (The Times £)