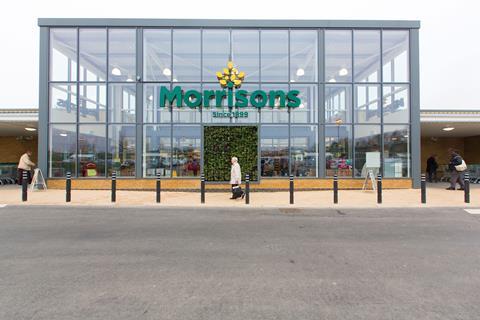 Morrisons has sought to head off political opposition to a private equity takeover of the supermarket amid calls for Parliament to scrutinise the £6.3bn deal. In a letter to government ministers and MPs in constituencies, the grocer claimed that buyout firm Fortress and its backers would be 'good stewards' of the business (The Daily Mail). The letter to Britain's business minister details why Morrisons considers Fortress would be a "suitable and appropriate owner" and a "good steward" (Reuters).
Hedge funds are keeping their powder dry on Morrisons because they believe the market has overexaggerated the prospect of a knockout swoop from a private equity buyer. (The Telegraph)
The Fortress-led consortium behind a £6.3 billion offer for Wm Morrison supermarkets has opened the door to another investor joining the deal in the event of a bidding war. An analysis by The Times has revealed that any part of the financing can be syndicated or re-allocated to another investor, which would give the bidder greater ability to sweeten its offer. (The Times £)
A Guardian editorial writes: "It should not require a takeover for politicians and regulators to consider who owns our companies and how they are run. Every major business in the UK relies upon Britain's infrastructure for transport, health and education for staff, and legal protection, including limited liability. Two questions not asked enough in Westminster are what the public gets in return, and whether that is enough." (The Guardian)
Pub chain JD Wetherspoon has hit out at UK government plans to reinstate the value added tax on food served in bars and restaurants, arguing that it will have to raise the price of meals by at least 40p (The Financial Times £). Wetherspoons boss Tim Martin has warned food prices at its pubs will rise if VAT goes up (The Daily Mail).
JD Wetherspoon is seeking debt waivers from its lenders for the year ahead, with food and drink sales in its pub chain still well below pre-pandemic levels despite recent lockdown easing and the Euro 2021 tournament. (The Guardian)
England's strong run in Euro 2020 may have been good news for most pubs, but the tournament has doubled the rate of sales decline at JD Wetherspoon (The Times £). Pub chain Wetherspoons has seen its recovery from the COVID-19 crisis dented by the Euros – thanks to its longstanding policy of not screening most matches (Sky News).
The government is to relax rules this month for how long lorry drivers can work, as a temporary fix for a severe shortage of qualified heavy goods vehicle (HGV) operators (The Guardian).
A measure to help alleviate the HGV driver shortage crisis by extending the hours they can legally work is facing a fierce backlash from the haulage sector (Sky News). A temporary extension of lorry drivers' working hours has been met with backlash from the industry who say the government is applying a "sticking plaster" to driver shortage problems (The BBC).
Superdrug said hangover cures had flown off its shelves following England's latest Euros wins as the chemist chain eyes a similar boost from Wednesday's semi-final. (The Telegraph)
Retailers are urging the government to bring forward changes to self-isolation policies planned for August as they warn of rapidly increasing staff shortages related to Covid. (The Guardian)
Controversial beer company Brewdog has ignored an Advertising Standards Authority ban on a "misleading" ad by reposting it on social media. Company boss James Watt posted the ad on Twitter and Linkedin and included a rebuke to the advertising watchdog for its "pretty meta" move. (The BBC)
Last week Russia's president Vladimir Putin signed a law banning imported bottles from using the term "Champagne", reserving it only for domestic production. Some representatives of French Champagne producers were aghast, but the storied champagne houses are best off leaving their anger corked. Putin's gambit is the latest in a long line of ineffectual protectionist trade measures designed to help struggling domestic rivals, or as sops to his friends with business interests. (The Financial Times £)
Sir Philip Green's wife has received £50 million from the remains of her husband's Arcadia retail empire while unsecured creditors will receive only 10p in the pound. (The Times £)