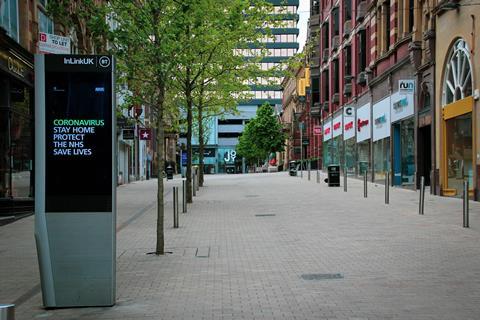 UK consumer spending and retail sales fell in January at the fastest pace since May, suggesting the economy has been hit harder by the current lockdown than November's restrictions despite people switching to online shopping (The Financial Times £).
Household spending fell sharply last month as the lockdown forced people to stay at home, according to a survey (The Times £). Consumer spending fell by 16.3% in January compared with a year ago, a report by Barclaycard said.
Lockdown Britain turned to recipe boxes and takeaways to weather the coldest January in more than a decade, according to Barclaycard spending data (The Telegraph).
The economy will take another two years to recover from the pandemic, a leading think tank has warned. The National Institute of Economic and Social Research said that GDP would expand by only 3.4% in 2021, down from an earlier forecast of 5.9% (The Times £).
Shares in online retailers Asos, Boohoo and Ocado fell in morning trading yesterday following reports the Government is mulling a tax raid on companies that have done well out of lockdown (The Mail).
The owner of the Franco Manca pizza chain intends to speed up its post-pandemic expansion plans thanks to a glut of empty sites coming on to the market at cheap rents following widespread closures across the hospitality and retail sectors (The Financial Times £).
Financial losses at the UK's top 100 restaurant chains are expected to get worse after more than doubling last year, according to new findings (The Mail). Accountancy firm UHY Hacker Young said the groups' losses soared from £269m in the year to March 2020 to £571m last year after strict Covid-19 restrictions caused widespread reductions to their footfall.
A lobster exporter who is winding up his 60-year-old family business has blamed the government for failing to be honest about Brexit red tape and hidden costs (The Guardian).
Steven Bartlett, the founder and former chief executive of the Social Chain, has joined the board of Huel as the powdered food company eyes global growth (The Times £).