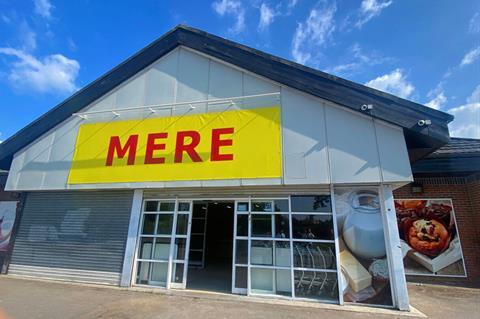 Russian discounter Mere is on the immediate hunt for up to nine more UK stores.
The ultra low-cost retailer opened its first UK store in Preston in August and already has another three in the pipeline, in Caldicot, Castleford and Mold.
Until now it has said little more about its short-term expansion plans, but the latest move takes its first flurry of UK openings to a potential 13.
"We are expanding," the business posted on LinkedIn this week. "Are you a retail property owner? Looking for a new experience with a hard discounter in the UK? Don't be late!"
Mere claims to undercut even Lidl and Aldi by up to 30% on price, with a business model that sees suppliers deliver directly to stores and products displayed on the pallets they arrive on.
Since 2009, when it was founded in Krasnoyarsk as 'Svetofor', it has grown to over 3,000 stores globally, priding itself on keeping operating costs down by offering no customer service. It has previously revealed a long-term ambition of about 300 UK stores within a decade.