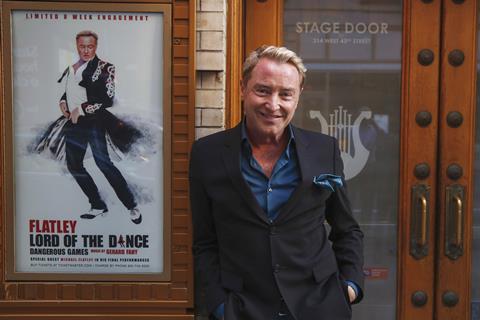 Dancer Michael Flatley is to launch a line of food, booze and homeware named after his estate Castlehyde House, The Grocer can reveal.
The 'Lord of the Dance' registered the name Castlehyde with the International Property Office under class 29, which covers smoked salmon, meat and cheese; class 32 covering beer and stout; class 33 featuring wine, whiskey and gin; and class 35 for various homewares.
A spokeswoman for Flatley confirmed the impending launch and said his team were "exploring all possibilities and interviewing potential partners".
The range is named after Flatley's 12-bedroom Co Cork mansion, which had "commanding views" of the Blackwater river – "one of Ireland's best for salmon fishing", a previous On The Market property listing claimed.
In December 2020, Flatley told the Herald he had recently vetoed a deal to sell Castlehyde as he was "too emotionally attached" to the property.
He said he had originally purchased the property in a derelict condition in 2001 for €3m. He subsequently spent €27m on restoring the ancestral home of Douglas Hyde, first president of Ireland, to its former glory.
Flatley's move to launch the Castlehyde brand comes as Irish exports continue to thrive, despite ongoing Brexit disruption.
In January, Bord Bia revealed that Irish food and drink exports to the UK had remained "buoyant" in 2020, though volumes had fallen "marginally" from €4.5bn in 2019 to €4.3bn.
Last week, research by Bord Bia revealed that almost half of Irish food and drink companies exporting to the UK anticipated seeing an increase in sales over the next year.
The Irish state agency's latest Readiness Radar said businesses expressed "optimism" over future UK trade prospects.