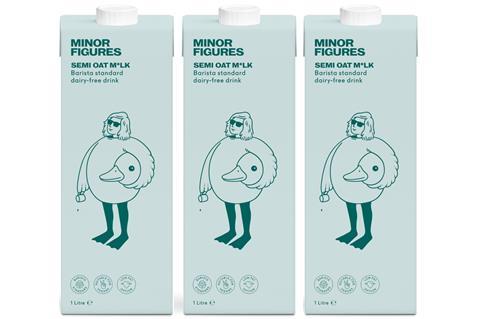 Minor Figures has created what it claims is the UK's first 'semi-oat' milk.
The drink is designed to appeal to shoppers seeking a dairy alternative with less calories, sugar and fat. It contains 38 calories per 100ml.
"The idea was to keep the mouthfeel, texture and consistency" of the brand's core SKU, Minor Figures CEO Stuart Forsyth told The Grocer. "Other brands try to replicate dairy milk with flavouring and adding vitamins in.
"We produce it differently and we approach it with how we can we make a product that blends with coffee and what will give the coffee the best flavour profile".
The new drink will hit Morrisons and Waitrose in January.