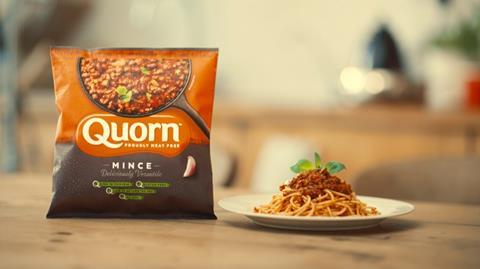 The owner of Quorn has raised $1bn to help fund a global push for its meat alternative brand after listing on the Philippines Stock Exchange.
Noodle giant Monde Nissin, which bought Quorn in 2015, this week raised PHP 48.6bn (£720m) by undertaking the largest ever IPO in the Philippines.
The new funds will underpin an effort to build on surging demand for the Quorn brand in its core European markets. It hopes to further its international reach, particularly in the US where the market is dominated by beef alternative products.
Quorn has committed to invest £150m in production over three years after seeing its sales growth hit by capacity constraints as it struggled to keep up with demand during the early stages of the pandemic.
It is aiming to become a billion-dollar brand by 2027 and is eyeing increased market share in the US after ramping up capacity to drive that growth. Monde Nissin is also reportedly eyeing future growth opportunities in Asia, where Quorn currently has a limited presence.
A Quorn statement said its ongoing investment programme would see it double its output of core lines for retail, restaurants and foodservice. It will invest in new marketing and NPD strategies to support this.
On a product level it launched a chilled range, Quorn Makes Amazing, and frozen fishless scampi in January.
CEO Henry Soesanto said the brand "is at the forefront of the global shift towards sustainably produced food for health- and environmentally-conscious consumers"
He said Monde Nissin's listing was "a milestone moment in our history as we accelerate our mission to improve the well-being of people and the planet, and create sustainable solutions for food security"
Monde Nissin's IPO was "multiple times oversubscribed" amongst international and domestic investors, with the shares falling back to Php13.10 from a launch price of Php13.50 by Thursday.