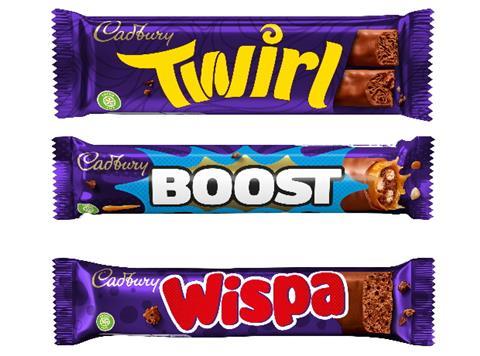 Cadbury owner Mondelez International is the latest fmcg giant to highlight the role of price increases to boost sales as the industry continues to battle inflation.
Organic revenues jumped 7.8% to $7.2bn (£5.3bn) in the third quarter thanks to higher prices and a rise in volumes on the back on sustained consumer demand. The group was also helped by favourable currency tailwinds and incremental sales from a number of acquisitions, including protein bar brand Grenade in the UK.
Growth was strongest in Latin America in the quarter, with organic sales up 26% year on year, compared with 5.7% in Asia, Middle East and Africa, 4.6% in Europe and 1.4% in North America.
Operating profits for the three months to the end of September rose 14% to $1.3bn, despite, margins being squeezed by higher raw material and transportation costs, as well as higher advertising and consumer costs, which it partially offset by pricing, manufacturing productivity and lower overheads.
CEO Dirk van de Put warned costs would continue to put pressure on the sector.
"We expect elevated inflation and logistics volatility to persist, but remain confident in our plans to deliver on our financial algorithm, supported by compounding brand investments, pricing as necessary, distribution expansion and our robust ESG agenda, including our recently announced target of net zero emissions by 2050," he said.
He added: "We delivered strong revenue and earnings growth in the third quarter with broad strength across both developed and emerging markets. Demand for our categories and brands remains vibrant and volume growth is solid as we implement pricing to reflect higher inflation."
The group also raised its full-year organic revenue growth outlook to about 4.5%.
Mondelez is just the latest CPG multinational to warn of an ongoing battle with rising costs, as the likes of Unilever, Nestlé, Kraft Heinz and P&G all reported hiking prices to boost growth.