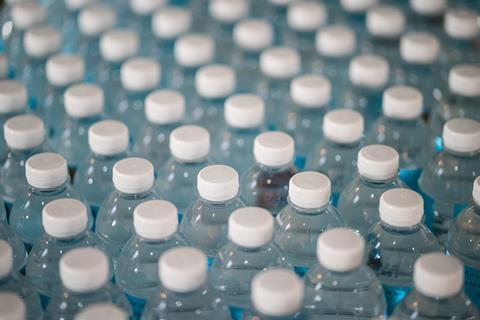 Lack of progress in reducing plastic looks set to hit supermarket share prices, according to a new report by credit ratings giant Moody's.
It claims retailers face the prospect of taxation and further regulation unless they speed up progress, while many of the existing targets set by retailers are limited in their ambition.
Moody's also warned retailers could face environmental law suits for the harm done by plastic packaging to the environment.
"The sheer scale of the problem suggests that government regulations will need to get much stricter, increasing compliance costs for supermarkets and their suppliers," said the report.
"We think there is a long-term risk that the entire supply chain, including grocers, may face higher taxation and stricter regulations. This will probably increase the price consumers pay for products and will also increase compliance costs for supermarkets and their suppliers.
"We cannot rule out product liability lawsuits related to the health impact of the use of plastics if companies do not slash packaging waste."
The report points to research published by the Environmental Investigation Agency and Greenpeace in January 2021, which suggested the 10 largest supermarkets in the UK sold products wrapped in 896,853 tonnes of plastic packaging in 2019, almost half of the plastic produced in the UK that year.
Moody's claimed the most ambitious targets were the 50% reduction by 2025 set by Aldi and Sainsbury's, though Sainsbury's 50% target is for own label and brands, while Aldi's is own label only.
While Tesco had targeted a reduction of one billion pieces of plastic, Asda, Co-op, M&S, Morrisons and Ocado had yet to set overall packaging targets, said the report.