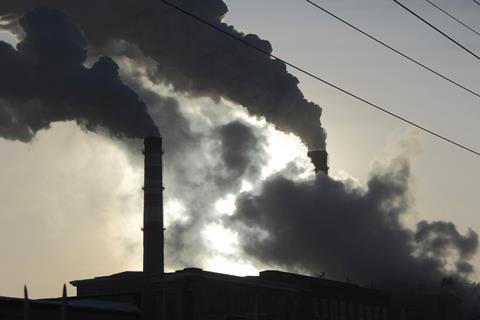 More than a third of food and drink companies have so far failed to set any targets for tackling climate change or sustainability, according to a new survey by the FDF.
The revelation comes with the federation this week announcing a "pioneering" target for the industry to hit net zero carbon emissions by 2040, alongside a major initiative to educate suppliers on how to slash their footprint.
The FDF polled members and found 11% had no targets and no plans to develop them, while 24% had plans to develop them but they were not yet in place.
While the FDF's Ambition 2025 progress report, published in February, showed members had hit a target of reducing on-site carbon emissions by 55%, five years before the 2025 target, the organisation has previously admitted action across the industry needs to be massively stepped up in light of latest information on climate change.
The federation is drawing up a roadmap setting key milestones for reduction, which will be launched at the COP26 climate change summit in Glasgow in six months' time.
It will include a handbook for businesses on the measures they can undertake now and in coming years across areas such as ingredient sourcing, the manufacturing process, distribution and storage.
This week's new target from the FDF follows a similar pledge by the BRC, launched in November, to reach net zero carbon emissions by 2040. It too has launched a climate action roadmap and the FDF said it would work with the BRC and other organisations such as the NFU.
CEO Ian Wright told the launch it was vital the industry took "decisive action", with the eyes of the world on the UK.
"COP26 will not be about our children and our great grandchildren, it will be about us because climate change is here now," Wright told more than 200 companies who attended a webinar this week to launch the pledge.
FDF head of climate change & energy policy Emma Piercy said: "At a time when businesses are still in the midst of dealing with Covid and working around the new trading arrangements, to see such commitment of businesses for decarbonising food and drink is really encouraging.
"We know many businesses, particularly SMEs, face a far greater challenge in terms of resourcing when it comes to embracing the challenges of meeting net zero commitments. This is reflected in the research we undertook which showed that of those surveyed, around a third are still in the process of setting sustainability targets.
"In launching our roadmap project and the accompanying programme of activities, we're looking to provide the tools companies need to match their ambitions to decarbonise their businesses."