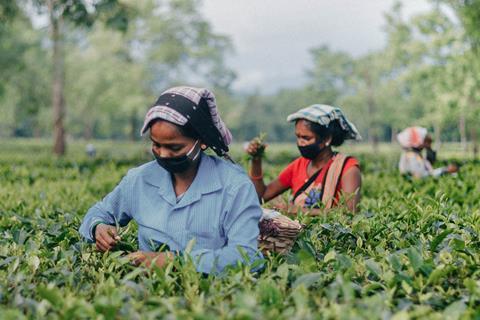 A cup of tea may never taste the same again if the climate crisis continues to hit key tea-growing countries, a new report has warned.
Kenya is the world's biggest tea-growing area and produces half the tea drunk in UK, yet production will likely fall dramatically if the climate breakdown continues at its current pace, the report by Christian Aid warned.
The report warned that Kenya's optimal tea-growing conditions will be reduced by more than a quarter by 2050, while about 39% of areas with medium-quality growing conditions will also be lost.
Other major tea-producing countries such as India, Sri Lanka and China face similar threats of rising temperatures, erratic rainfall, droughts and new insect infestations.
And the changing climate may not just affect yields. The taste of tea could also suffer, warned the report, as excessive rain will reduce the quality of the leaves and consequently damage the compounds essential for both taste and health.
"We are proud that the tea that we grow here is the best in the world but climate change poses a real threat to us," Richard Koskei, a Kenyan tea farmer, told the researchers.
"We cannot predict seasons any more. Temperatures are rising, rainfall is more erratic, more often accompanied by unusual hailstones and longer droughts, which was not the case in the past."
PG Tips, Tetley and Twinings echoed the warning.
Fiachra Moloney, Unilever's tea division general manager, said that as the maker of PG Tips, Unilever had been taking action across its tea estates to boost yields in a water-efficient way to help adapt to climate change. He recognised, however, that "this can only go so far".
A Twinings spokesman said that as extreme weather and natural disasters affected crops, "the people who supply the ingredients for our products will become ever more vulnerable".
Christian Aid is calling on the UK government to develop a deal to cut global greenhouse gas emissions ahead of the COP26 climate summit in Glasgow in November.
"As host of both the G7 in June and the COP26 climate summit in November, the UK can ensure that countries on the frontline of this crisis can adapt and respond to the impacts of climate change," said Kat Kramer, Christian Aid climate policy lead.