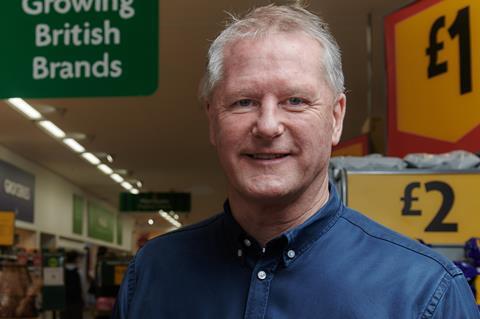 Morrisons has announced a new initiative to help fast track "game-changing" suppliers to its shelves, saying it wants to encourage more innovation from British companies.
The supermarket has launched an accelerator programme offering entrepreneurs a chance to be sold across nearly 500 stores and online, including via its fast-growing Amazon platform.
It said it had assembled a team of experts to find brands that would be helped to scale up, with help including promotional activity and favourable payment terms, as well as advice on production, packaging and marketing.
The Growing British Brands programme comes after Morrisons CEO David Potts launched a "call to arms" in January for British food entrepreneurs to come forward with ideas. He claimed the pandemic and Brexit had increased the importance of national food security and British produce.
Morrisons said it was seeking entrepreneurs with products ranging from food and drink to beauty and homewares who could apply for the programme by clicking on the 'Supplying Morrisons' link at morrisons-corporate.com/suppliers.
"There are thousands of people with great ideas, but getting them to market at scale is often a long, risky and complicated process," said Potts.
"Morrisons started with just one shop over 100 years ago and is now one of Britain's biggest retailers. We know and understand the entrepreneurial spirit and want to play our full part in helping the next generation of British brands quickly reach national distribution.
"For too long, small businesses have lacked the opportunity and perhaps confidence to scale up a great idea capable of supplying hundreds of stores at serious volumes. We hope that this programme can provide the support, guidance and confidence for great brands with great products to lift their horizons, to think big and to reach new customers all around Great Britain."
Food minister Victoria Prentis said: "Our manifesto was clear that we want people, both at home and abroad, to be lining up to buy British.
"The 'Growing British Brands' programme will boost small businesses, encouraging them to scale up and reach thousands of potential new customers.
"Our food and drink businesses are renowned for high-quality products and standards of animal welfare. They form a core part of our agri-food sector, which supports over four million jobs and provides £121bn to the UK economy. I welcome this announcement by Morrisons to further support entrepreneurs in this vital sector."