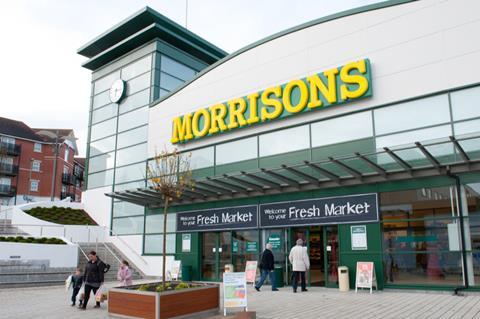 Morrisons is to roll out a breakaway front of pack labelling system to around 600 products by the end of the year, after claiming the existing traffic lights model brought in by the Department of Health in 2013 is no longer fit for purpose.
The supermarket has launched its own nutrient profiling 'funnel model', which is a combination of the UK's 2004/05 nutrient profile system, the French Nutriscore system and the Australian Health Star Rating. Morrisons' model is also overlaid with the DH traffic lights system, which is currently being reviewed by ministers.
The government launched a consultation on plans for a possible replacement for the traffic lights system last year and will decide whether to stick with the system or bring in alternatives, including Nutriscore, which has growing support among suppliers and retailers and is already being rolled out in several countries in Europe.
The Grocer understands Morrisons has decided the traffic lights system cannot accurately reflect the complexities of all food products, claiming the current UK Nutrient Profiling Model classifies some pizzas as healthy.
Morrisons has been repositioning its offer on health ahead of the government's ban on HFSS promotions. The Grocer revealed in January it had warned suppliers it would start culling promotions of HFSS products even before the ban comes in next April.
Morrisons also launched a new healthy eating range in January, Nourish, which currently includes 54 products with specific nutritional benefits.
The wider rollout of health labels comes despite criticism of Morrisons over its record on obesity, raised at its recent AGM by investors group ShareAction.
A separate report from the Food Foundation found that "encouraging healthy diets" was Morrisons' weakest area of performance out of 10 key ESG topics for the supermarket sector.
A Morrisons spokesman said: "We are committed to helping our customers make healthier choices and we are supportive of measuring performance and setting meaningful targets.
"We already publish the proportion of our own-brand products which are classed as healthy and have a commitment to increase this."