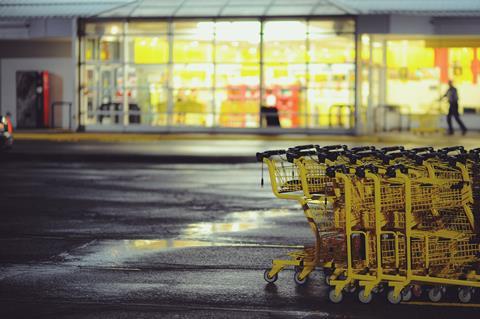 Food groups have urged government to quickly address concerns and uncertainties surrounding the latest border plans for Northern Ireland.
Speaking in the House of Commons on Wednesday, Michael Gove confirmed that supermarkets will be given a three month 'grace period' on export health certificates for animal and plant products, and a six-month exemption from meat products having to be frozen before export.
Gove told the Commons today that the grace period would help the supermarkets adapt to the changes from 1 January: "We know that some supermarkets are already ready, [but] one or two others need time in order to get ready."
While some have welcomed it, there remain questions over what will happen next. "If they're saying that the cliff edge has moved back by three or six months from 1 January, that's not a solution. That's just moving the cliff edge," said Michael Bell, executive director of the Northern Ireland Food & Drink Association.
Gove also failed to specify whether the grace period would be extended to companies besides supermarkets. Industry figures previously warned that unequal treatment for supermarkets would be "anti-competitive" and could potentially lead to reduced choice and higher prices for Northern Irish shoppers.
Retail NI CEO Glyn Roberts said it was "absolutely unacceptable" that the government announced the policy without confirming if the grace period will also apply to wholesalers and independent retailers. If it only applies to supermarkets, he said, it "could potentially result in a third of our local independent food and grocery sector being at a competitive disadvantage to large supermarkets."
One major wholesaler agreed the lack of clarity was "totally unacceptable," adding: "the fact that we are only weeks away from 1 January, businesses in NI deserve a greater level of clarity than that which has been received thus far."
The short amount of time left until the end of the transition period has already led almost 40% of suppliers to plan to pause or reduce supplies to Northern Ireland for the first few months of the year, a recent FDF survey revealed. About half of the FDF's 171 questions for government on Brexit remain unanswered, including 14 specifically on Northern Ireland.
FDF CEO Ian Wright told the Commons Business Committee on Tuesday that the situation in Northern Ireland was a "complete shambles", adding "the idea that you can prepare for a change as big as this in the time left is ridiculous".
Gove also announced the introduction of a supermarket trusted trader scheme for supermarkets to avoid potential tariffs if a trade deal was not in place. The scheme will be subject to a review after three years, after which the EU will be able to terminate the scheme if it is not satisfied it is being used properly.
Although the exact details of the agreement are yet to be published, RTE reported this morning the tariff exemption would apply to 98% of supermarket goods, while the other 2% would require rebates.
Aodhán Connolly, director of Northern Ireland Retail Consortium, said the agreement to remove tariffs addressed one source of friction, but "retailers are still unsure about the exact processes needed to move food to Northern Ireland".
"The details of this agreement need to be the baseline for further deliberations and not the end result."