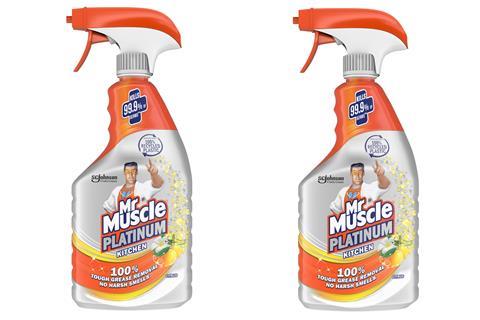 SC Johnson is hoping to crack down on plastic pollution by switching all of its Mr Muscle trigger bottles to 100% post-consumer recycled plastic.
From this week, all its Mr Muscle trigger bottles will be made using 100% PCR plastic and feature a new perforated sleeve the brand said would help increase recyclability as it was "easily removed" by consumers.
SC Johnson said that, typically, sleeves covering plastic bottles contained ink and had low melting temperatures, which can pollute municipal waste recycling streams.
The new bottles marked a reflection of how SC Johnson was "accelerating progress" in tackling plastic pollution, it said.