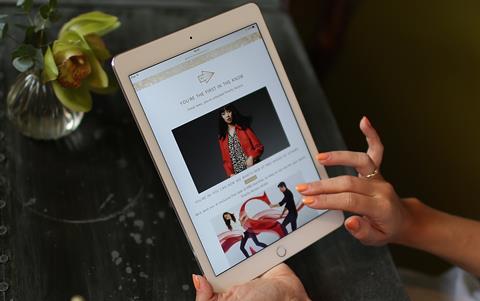 M&S has launched a data technician apprenticeship scheme for staff as part of its aim to become a digitally led retailer.
The course is designed to equip employees with the skills to scrutinise data with the aim of building insights to use in their role within the business.
The 18-month programme, in partnership with provider Babington, is made up of 15 months of learning and three months' assessment. Learners are expected to spend between five and eight hours studying each week alongside their work responsibilities.
The level-three apprenticeship is intended for those with "next to no data experience", a spokesman told The Grocer. Candidates will be selected based on how much the training is likely to benefit them and their role within the business.
The first cohort of around 30 employees are to begin training this week, followed by a second group in January. M&S is aiming to enrol more than 70 members of staff over the next year.
It is funded through the government's apprenticeship levy and will be run virtually due to coronavirus restrictions.
The apprenticeship sits alongside M&S's more advanced Data Fellowship programme.
"To thrive in a digital future, we need colleagues who can act upon this insight and put data at the heart of everything we do," said Jeremy Pee, M&S chief digital and data officer. "We are building the foundations to deliver a step-change in customer experience, and we're already seeing the benefits a more data literate workforce can bring.
"This new apprenticeship will give us a new platform to go even bigger and engage even more colleagues through the power of data and we're really excited about the difference it will make."