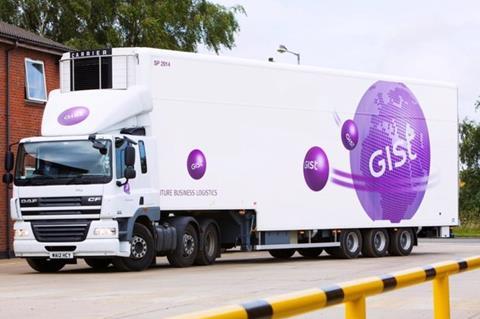 M&S's logistics partner Gist is offering a £2,000 sign-on bonus to new HGV drivers to help tackle the current labour shortage.
New drivers applying for the job from August can also earn three retention payments of up to £3,000 in addition to the sign-on bonus for a total of up to £5,000 in incentives.
Gist is also offering to cover the costs of training for new drivers, as well as "discounts and a generous pension", according to M&S.
The logistics company helps deliver M&S goods to over 1,000 stores across the country.
"I do think more people are starting to appreciate HGV drivers and recognise how important we are. Increasingly, people realise that without us there would be no food on the shelves," said Gist HGV driver Luke Caswell.
The current shortage in lorry drivers, caused by a series of factors including the impact of Brexit as well as drivers having to self-isolate due to Covid-19, has forced businesses to ramp up incentives to attract new drivers.
Last week, Tesco offered a £1,000 signing-on fee for HGV drivers joining the company before the end of September.
Meanwhile, both Tesco and Sainsbury's have increased their primary distribution rates last month in response to the driver shortage.
In May, Gist also wrote to food manufacturers to inform them of a single-digit rates increase prompted by the "immediate challenges of securing driver resource".
Road Haulage Association (RHA) CEO Richard Burnett has warned food shortages will worsen in coming weeks. The RHA has estimated there is currently a 100,000 shortage of HGV drivers across the UK.