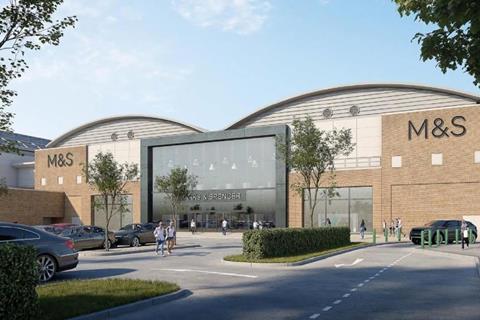 M&S is moving into an 80,000 sq ft former Debenhams store in Leeds.
The retailer is relocating to a bigger anchor store within the White Rose Leeds shopping centre, which used to be occupied by Debenhams before its closure in May this year.
Property developer Landsec said the new store would feature a 15,000 sq ft M&S Foodhall, along with several clothing and home departments as well as an M&S Café.
All staff will be retained and transferred to the larger store and there will be additional job recruitments. The existing M&S store within the shopping centre is going to stay open until the new one is ready.
"We're really excited to announce our plans to move to a brand-new, larger M&S full line store in White Rose," said Paula Varley, regional manager for M&S.
"This investment in Leeds and the wider local area is part of the reshaping of our store estate to make sure it's fit for the future, meeting the needs of customers today – and those of tomorrow."
The move is part of the supermarket chain's "store renewal programme", which will see the group redevelop its estate to focus on full-line stores and make more space for food.
In May, CFO Eoin Tonge said some of the former Debenhams sites were "quite attractive" because they were in locations that M&S was already at.
CEO Steve Rowe also said that the 17 new or extended full-line stores in planning for the next two years included "a number" of Debenhams sites.
Construction work for the new M&S store in Leeds is starting in October this year. The branch is expected to open its doors to customers in 2023.
"Landsec has invested significantly to create this bespoke unit for M&S, which is undoubtedly the best way to transform this space to improve the White Rose offer for our guests," said Pablo Sueiras, senior portfolio director at Landsec.