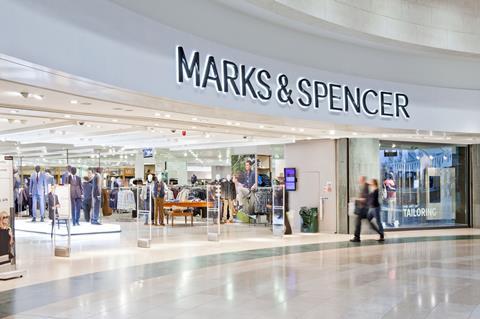 A Marks & Spencer survey has shown that families across the UK are on average more worried about health, finances and children's development than they were before coronavirus hit.
The UK-wide survey of 10,000 participants was aimed at identifying how priorities have shifted for families across the country as they emerge from the pandemic.
"We've launched the new Family Matters Index to obtain and share a deeper understanding of how the UK's families are feeling and what they're doing," said M&S director of communications Victoria McKenzie-Gould.
"Whilst we are first and foremost a retailer, we're not only a retailer and for many we are an employer, partner and a neighbour – and we take that role seriously."
The results of the first quarterly Family Matters Index survey revealed health was ranked the biggest concern by most respondents, with nearly three in five people worried about the availability of health services.
Health concerns have been a prominent topic for families throughout Covid-19, along with discussions about healthier eating, stress management and keeping fit.
In addition, one third of those surveyed said they were worried about their family's short-term finances. The pandemic also highlighted younger people's concerns about their financial position, as they were "much more likely" to have these concerns than older people.
Those with children expressed specific anxieties about the impact of the Covid-19 lockdowns, with over half saying they were worried about the effect of the pandemic on their kids' future job prospects – especially parents of 16 and 17-year-olds.
Moreover, the participants ranked climate change-related issues as the top big picture concerns for families, with over six out of 10 claiming they were worried about the impact of environmental damage on future generations.
M&S has been rolling out an array of initiatives over the past year-and-a-half to reduce its plastic usage and greenhouse gas emissions. Last year, the retailer pledged to become net zero across all operations by 2035.
"Much of what has come out in this first tranche of research has reinforced the changes we have been making through our transformation programme over the past few years – and have sped up over the last 18 months – are the right ones," said McKenzie-Gould.
The retailer has recently extended its 'Fill Your Own' refillable concept to a total of 11 stores and rolled out its initiative to turn surplus bread into frozen products to 200 stores to tackle food waste.
M&S has also been trying to appeal to families more as part of its store renewal trial, which has seen the company revamp some of its Food Halls to offer more fresh produce and a wider food product range in efforts to encourage customers to do their weekly grocery haul at their new-format stores.
"Through the quarterly index we want to stay close to families across the UK so we can deliver our promise of trusted value on the things that matter to them most," McKenzie-Gould said.
The Family Matters study, conducted by Yonder Consulting, also showed that over half of the population believed the make-up of family was "unrecognisable" compared with 20 years ago.
"The most interesting thing is in terms of how you sell product and the amount of feedback we got from focus groups," McKenzie-Gould added. "Families are not what they used to be. We're retailers – we want to sell stuff to people so this is another input to make sure we're relevant to everyone we're selling products to."
M&S will be posting the reports on a quarterly basis, with the next one due in September.