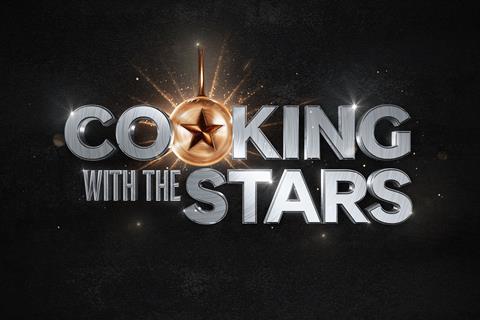 M&S has partnered with ITV for a new cooking show in a bid to drive growth in its food division.
The retailer has fully funded ITV's new show 'Cooking with the Stars', which will air weekly from this Tuesday and see celebrities such as comedian and actor Griff Rhys-Jones and Strictly judge Shirley Ballas pair up with a professional chef and compete for the best cook title.
The move is part of M&S's plans to grow its food business by showcasing its broader range of fresh products. The show's participants will be using M&S products to prepare their dishes, and there will be sponsored ads playing in between breaks that "reflect what's actually happening in the show", according to M&S marketing director Sharry Cramond.
"One of our strategic priorities is to communicate to people that we actually have a much broader range than people would expect," she said.
"We saw this trend during lockdown of people doing fewer shops and spending more and doing these bigger shops with us, and we wanted to continue to accelerate that trend."
Each week, M&S stores will be displaying Cooking with the Stars-inspired recipe cards with four different step-by-step meals, as well as ambient products such as spices and sauces that were used in the episodes.
In the bigger stores, there will be a designated area in the chilled section where customers can find the key ingredients needed for the recipes featured on the show.
Customers will also be able to purchase a Chef Percy stuffed toy for £16. In addition, all M&S staff will be wearing Cooking with the Stars aprons throughout the duration of the programme.
"We know exactly what's coming because this has been a collaboration, we've obviously made sure we were stocking up on all of the key ingredients from the show," Cramond said.
Following the airing of the episodes on Tuesday nights, Sparks Loyalty Card holders will get an email with a breakdown of the recipes and a list of the ingredients featured on the show. Sparks customers will also have access to exclusive offers on some of the show's ingredients.
M&S will also air a spin-off show hosted by influencer duo Woody and Kleiny, 'Extra Helpings', on YouTube after each week's episode.
"Our research tells us this is going to be quite successful for us. We will be able to very accurately work out how this has driven additional revenue and additional profit," Cramond said.
The upmarket retailer has been making changes to its food business in recent months to encourage customers to head to their shops for groceries, and not just for to-go options and ready meals.
M&S revenues took a plunge during the pandemic, with full-year sales falling nearly 12% to just under £9bn. Its food division alone fared better with total revenues of £6bn.
The company is now hoping to boost profits with the help of its 'store renewal programme', which launched in 2019 to create more space for full-line stores, as well as its supply modernisation project Vangarde.
M&S also appointed Food MD Stuart Machin and chief strategy and transformation director Katie Bickerstaffe as joint COOs to drive the strategy forward earlier this year.