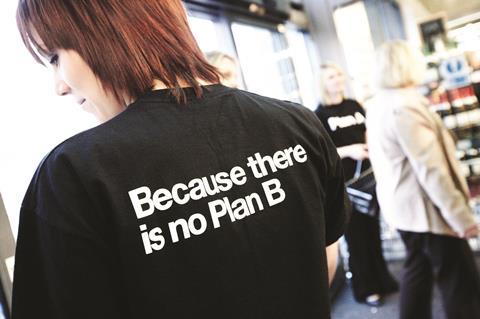 M&S is relaunching its 'Plan A' sustainability programme in the New Year.
The retailer would not share details of what the revamp would involve at this stage, but said the time had come to "look again at our plans and challenge our thinking" by putting Plan A "back at the centre of our customer story".
It is also introducing an environmental, social and governance board subcommittee this week in support of the relaunch and to help manage the programme across the business. The board will be made up of non-executive directors Tamara Ingram and Sapna Sood, and meetings will be attended by chairman Archie Norman.
Plan A was first debuted in 2007 with a view to help combat climate change, use sustainable materials, trade ethically, reduce waste and help shoppers lead healthier lifestyles. The scheme saw M&S become the world's first carbon-neutral major retailer across its owned store estate, warehouses, offices and delivery fleet, by counteracting unavoidable emissions through projects such as restoring forests.
It underwent revisions in 2010, 2014 and 2017 to better reflect ongoing environmental concerns.
Its existing targets include making all own-label packaging in the UK widely recycled by 2022, ensuring 50% of global food sales come from healthier products by 2022, halving its net food waste by 2025 and reducing greenhouse gas emissions from its worldwide operations by 80% compared to 2006-2007 by 2023.
M&S is also striving to become net zero across all its operations within 15 years as part of the BRC's Climate Action Roadmap. It signed up to the roadmap last month alongside around 60 other retailers, but has brought its own net zero pledge forward by five years compared to the BRC's 2040 goal and fifteen years ahead of the government's 2050 aim.
"M&S was a pioneer in creating an industry-leading, fully integrated sustainability plan under the Plan A banner, reflecting values that have been core to M&S's culture since its inception," said Norman. "The organisation's inherent and enduring community spirit has been borne out in its response to the pandemic, and in many areas – particularly on sourcing and supply chain standards – we continue to lead the market."