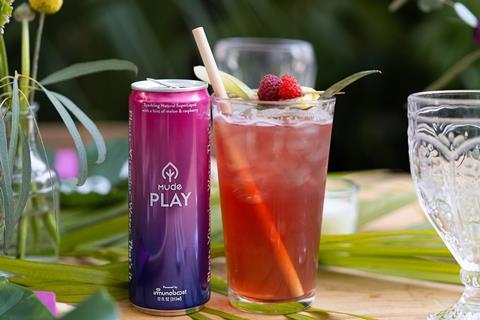 Healthy drinks start-up The Naked Collective has secured £5.3m in its latest funding round to boost global growth and expansion in the US.
The Ireland based drinks group, which raised €6m last year, has already secured listings for its plant-based Mude range and non-alcoholic So.Beer products in over 4,000 stockists, including WH Smith stores in the UK, Spar in Ireland, Sobeys retail group in Canada and IperConad in Italy.
The latest financing, which exceeded its initial target of £4.2m, will be used to further global sales and marketing.
In particular it is looking to grow further into the US, following recent successes in New York, California and a number of other US states.
The business is tracking towards making the range available in over 5,000 US stores by Spring 2022.
To facilitate its North American ambitions, the company has confirmed that co-CEO and co-founder, Niall Phelan, will permanently relocate to the United States to further grow the business.
Phelan commented: ""We knew from the outset that there was a market for a brand like ours, but to have that substantiated by investors and industry leaders is another great milestone.
"Having only launched just over a year ago, and in the face of several challenges (Covid and Brexit), we are immensely proud of how The Naked Collective has fared thus far. The rapid growth of the brand and support from investors is yet further proof of the increased consumer demand for serious health and wellness products."
Co-founder Catherina Butler added: "We are already enjoying impressive growth across all our key markets; in the UK we've just doubled our distribution on Mude across the WH Smith travel retail estate in the last month; our products can be purchased in 1/3 of the Irish retail market; and we are on target to make the brands available in over 5000 US stores by Spring next year.
"This is testament to the growing appetited for carbon neutral, healthy, all natural drinks like ours."
The investment comes as Mude is set to sponsor Rita Ora Live from the Eiffel Tower on 30 September.