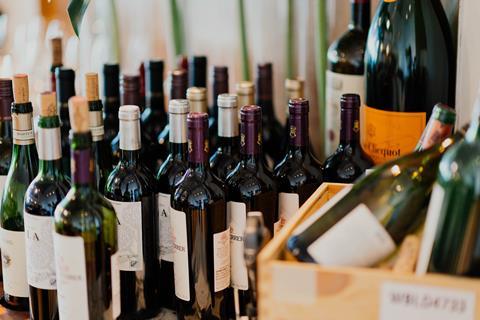 The coronavirus pandemic drove a step-change in the growth of Naked Wines as consumers flocked to buy their wine online, but it failed to have a similar impact on its bottom line as annual pre-tax losses increased
Total sales for the year to 29 March were up 68% to £340.2m, driven by "accelerated channel shift" as online wine buying came of age during the Covid-19 pandemic.
Naked saw strong top-line growth in all three geographies but particularly in the US segment. There, sales grew 78% to £161.7m, making it Naked's largest market, representing 48% of its total sales.
The significant fly in the vino for investors was that growth was also partly driven by a hike in investment in attaining new customers – which more than doubled to £50m from £23.5m last year. Although repeat customer contribution to its profit was up 83% to £84.9m with an enhanced margin, the investment in marketing and new customer promotions means it posted a loss before tax of £10.7m, almost double its £5.4m loss last year.
Naked is also understandably facing tough comparatives in the current financial year, though sales continue to head in the right direction since year-end, having risen by a further 8% year on year on a constant currency basis.
It will also continue to invest heavily in new customers, with annual spend forecast to remain at £40m-£50m, while repeat customer margin is likely to contract slightly.
The shares plunged 9.8% on the announcement back to 715p on 11 June, and continued to slide early this week back to 686p by Thursday lunchtime – now down 25% on April's 914p high.
Retail analyst Nick Bubb said the increase in losses was a "surprise" but investors "will be reassured to hear that sales are still increasing".
Stifel noted guidance of higher fixed costs for the current year "implies a slightly bigger EBIT loss". However, the broker argued "investors are comfortable with this dynamic given the size of the market opportunity," and suggested: "Current trading supports elevated investment in customer acquisition as Naked starts."
Broker Jefferies argued continued investment in growth remains more important than immediate bottom line progress. "We expect ongoing investments in proposition and customer acquisition to support the unlock of this substantial opportunity and underpin management expectations that Naked can grow at 20% per annum in the medium-term," it stated