Food production groups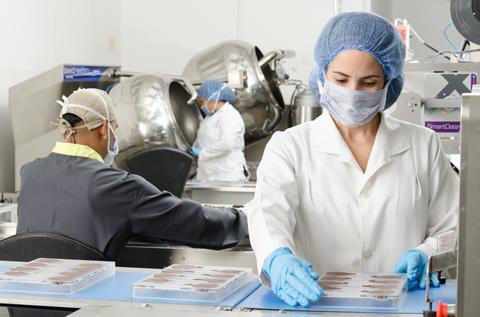 Kate Halliwell, chief scientific officer, FDF:
"This report will help inform the wider conversation around the future of the UK's food and drink industry. Food and drink manufacturers welcome the intent to bring forward measures which will help to increase access and affordability of food and drink for children and families on lower incomes.
"In contrast to this, a salt and sugar tax will ultimately impact those families who are already struggling to make ends meet, by making food and drink more expensive. After many years of cost pressures, businesses in our sector are already operating on very tight margins, and any further costs would simply have to be passed on to the consumer in the form of higher food prices.
"These taxes will not drive reformulation. Food and drink manufacturers have been voluntarily lowering fat, salt and sugars in recipes for decades as well as reducing portion size, but it takes time to change much-loved products. Furthermore, the government's proposed advertising ban and promotions restrictions would limit the ways in which companies can let families know about exciting new options.
"It is hard to view the proposals that the taxes raised will pay for additional health plans, with anything but scepticism. The same promise was made ahead of the introduction of the Soft Drinks Industry Levy, but was quietly dropped shortly afterwards.
"We look forward to contributing our own ideas to Defra, including via the Food and Drink Sector Council report due in September. We also look forward to seeing the government's white paper in six months' time, which will have considered a wide range of inputs."
Richard Harrow CEO, British Frozen Food Federation:
"The National Food Strategy is a unique opportunity to shape what food means to us and our society. The BFFF appreciates the amount of work, consideration and consultation that has gone into the report.
"It will be interesting to see how many of the recommendations are adopted in the government's promised white paper and if the views of the food industry are considered. At the start of the pandemic the Johnson administration recognised the importance of our industry and listened to our concerns and suggestions. As things have started to return to normal, they have returned to their old approach of largely ignoring many of the industry's concerns.
"From the pre-launch briefing I have seen I am concerned that it does not take into account what the consumer wants. Rather, it appears to be taking the stance of knowing what's best for them, and I am sceptical about how this approach will be received by the public. I can only hope that government will make good on its aim to meet carbon reduction targets through green technologies while maintaining people's freedom of choice.
"I am also concerned that the proposed introduction of a 6% salt tax reported in The Observer threatens to put increased pressure on food businesses who are already struggling to get back on their feet after lockdown. Many are dealing with crippling staff shortages and the costs of reformulation are a burden many are simply unable to shoulder. We are already world leaders in salt reduction and there are many examples around the world that show taxing food does little to change consumers' buying habits.
"The UK soft drinks levy is an exception, although there was already evidence that consumers were switching to lower sugar alternatives before the tax came in. My concern is that politicians will be inclined to back the recommendation, and it will be interesting to see if this measure makes its way into legislation."
Farming groups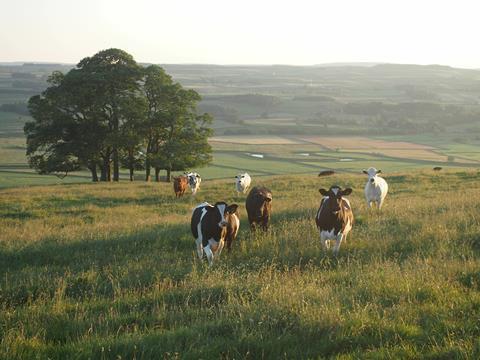 Minette Batters, president, NFU:
"This food strategy should act as a wake-up call for us all that we need to value the food we eat. We need to put balance back in our diet and have a renewed emphasis on eating natural, whole foods: the kind British farmers produce in abundance.
"I agree that we should be supporting everyone to eat more fruit & veg, something our farmers can support by growing more, and there should be more focus on educating our children about valuing and understanding the food they eat and how it has been produced.
"However, it is important that we do not throw meat into one blanket category and that we all make a clear distinction between grass-fed British meat and cheap imports.
"We should be considering British meat in its own category, recognising its sustainability and dense nutritional value. After all, scientific and medical communities agree it is a key part of a healthy, balanced diet, chock-full of essential vitamins and minerals.
"This strategy says major reform is needed of the food system. I would suggest we first look at the actions our government is taking by agreeing to trade deals that welcomes in imported meat in limitless amounts.
"This underlines the importance of domestic, high-quality, traceable food production for the nation's health and wellbeing and the importance of demonstrating global leadership in this area. This is only something we can do if we all get behind a viable British farming industry. It will never be achieved by exporting our food production more and more to countries which don't adhere to the same values or production methods."
Mark Bridgeman, president, Country Land and Business Association (CLA):
"The National Food Strategy is a welcome addition to the debate about the future of land use and food production in the UK, alongside the critical issue of diets. The focus on nature-friendly farming methods, such as regenerative agriculture, and the need to pioneer new techniques to increase crop yields whilst also protecting the environment are very positive recommendations, and will resonate with many in the farming community.
"The strategy highlights the need to properly reward farmers for environmental improvements above and beyond what they already do. Farmers often make very little profit from their efforts, and while so many of them are already undertaking a wide variety of environmental works, it is vital to recognise that any major change in land use proposed as part of Dimbleby's vision should be driven by the market and positive incentives, rather than through compulsion.
"Government must understand the important role livestock plays in environmental management, and it needs to avoid succumbing to the false narrative set by campaign groups that meat is inherently bad. The report rightly recognises the world-class environmental and animal welfare standards of British food. It is precisely because of these standards that government and industry can argue with confidence that consumers should buy British meat – as well as other British food – as part of a healthy and environmentally conscious diet.
"Farmers want to farm, and there is both demand and need for high-quality British food both in domestic and overseas markets. Maintaining our high standards must never be up for debate, and we warmly welcome the report's support for ensuring these standards are maintained and protected in the UK's international trade strategy.
"It is right to consider alternative ways of farming and different uses for land. Enhanced tree planting and peatland restoration will play an important role in further boosting landowners' efforts to mitigate climate change and biodiversity decline. But any change in land use, particularly to the extent that the strategy recommends, must be driven by the market and positive incentives rather than compulsion – and not come at the expense of the country's ability to feed itself."
Roger Kerr, CEO, Organic Farmers & Growers:
"The issue of consumer demand leads us to consider the 'organic premium' that is also highlighted in the review. The report fails to recognise that any price premium paid by consumers seldom makes its way back to the farm. This means 'expensive organic food' is as much a market dynamic as a reflection on production costs.
"Both the first and second parts of NFS contain many recommendations to commend, although the overarching position seems to have shifted considerably. The original review set out with an intention to address the negative impacts from energy-dense foods on the nation's health, climate change and food waste. Yet, this new strategy effectively promotes high-yield, high-volume cropping.
"Food system complexities, and how we address current inequalities, are two of the reasons why the NFS has been so eagerly anticipated. Addressing human and ecological health are entirely dependent on each other and both have reached a critical point.
"We need a clear pathway for a transition to organic/agroecological farming laid out for farmers, one that is supported by governments and the market. As a first step, policy needs to ensure ongoing support for organic farming systems and embrace more environmentally benign approaches.
"Therefore, OF&G advocates maintaining diversity in agricultural systems. If Mr Dimbleby is setting out his foodtopia – then organic, as he has previously stated, needs to be part of it."
Helen Browning, CEO, Soil Association:
"Among the most important recommendations in the strategy are those related to the food served in public settings, such as schools and hospitals. The strategy recognises the pioneering role the Soil Association's 'Food for Life' programme has played in this regard and recommends changes that would put healthier and more sustainable ingredients on the plate, including British and higher-welfare meat.
"The meat question will spark debate, but the evidence is clear that dietary change will be needed to enable more nature-friendly farming. The wider uptake of agroecology, as recommended in the strategy, would see livestock, and particularly ruminants, reintroduced into rotations and animals playing an important role on the land, but our diets must adapt for such an approach to be viable. We will need to eat much less industrially farmed meat, which can drive deforestation and land use change through its reliance on imported feed crops, and ensure that the meat we do eat is produced in regenerative systems that support biodiversity. The debate in farming shouldn't be about whether this is so, but about how to make this transformation quickly and fairly, for both farmers and citizens.
"The strategy also positions ultra-processed foods as the new frontier in the battle against obesity and chronic disease. The proposed tax on salt and sugar is hugely important and should be enacted by the government, but we would urge further action more squarely targeting ultra-processed foods. The French government has introduced a percentage reduction target for ultra-processed foods in the diet, and we should be introducing a similar target in England.
"The recommendations of the National Food Strategy offer genuine hope that by embracing agroecological and organic farming, and adopting a healthier and more sustainable diet, we can address the climate, nature and health crises. It is now critical that the government implements the strategy, ensuring that farmers are in the vanguard of this good food revolution. We look forward to working with the National Food Strategy team and with the government to this end."
Sue Pritchard, CEO, The Food, Farming & Countryside Commission:
"The Food, Farming & Countryside Commission report, 'Farming for Change', introduced modelling for more fair and sustainable farming and land use in the UK. It confirms the need to reduce meat consumption overall, while emphasising the role that ruminants play, in agroecological farming.
"It's time for the government in England to enact policies that help us move away from industrially produced animal products and low-quality imported proteins destined for junk food (which also drive deforestation and land degradation), producing more of the healthy food that the UK is well suited to grow."
Health campaigners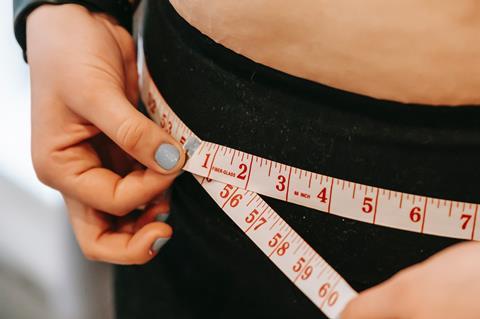 Laura Sandys, chairman, Food Foundation:
"We really welcome the strategy that is both very comprehensive and clear in its recommendations to government. As the Food Foundation has said from its inception, the challenges cannot be solved with piecemeal one-off initiatives but require deep systemic change. This whole system change is very well represented throughout the strategy. We were very pleased that our executive director, Anna Taylor OBE, was able to contribute so fully, working with Henry Dimbleby and the team over the last few years. The strategy, having highlighted the problem and developed the solutions, now needs to be acted upon and we will be continuing our campaigning for system change."
Simon Billing, executive director, Eating Better:
"A clear and achievable target on meat reduction recognises that only by cutting back on all meat to sensible and sustainable levels, will we be able to tackle the impact our current overconsumption has on climate change, nature loss and our own health. As a nation, rebalancing our diets with a lot more veg and less meat, will enable us to eat better meat from the best of British farms with the highest environmental and animal welfare standards. Government can't trade away these standards – it has a responsibility to ensure that safe, healthy and climate-friendly food is accessible and affordable for everyone."
Jimmy Pierson, director, ProVeg UK:
"This ground-breaking strategy is a huge stride forward for schoolchildren, who can, by eating more plant-based foods and less meat, become one of its biggest beneficiaries. It also recognises the need for diet change not climate change, and how crucial a role the public sector can play in meeting the government's ambitious climate targets.
"We now strongly encourage the government to redesign the Government Buying Standards for Food in line with the recommendations to encourage the public sector to serve less meat and dairy and more wholegrains, fruit, vegetables and pulses. And we look forward to the outcome of the ongoing update of the School Food Standards and hope, in light of the report's ambitious meat reduction target, to see the removal of the requirement to serve meat at least three times a week and dairy every day.
"The shift towards eating more plant-based foods and less meat is already in full flow in schools. We're working with dozens of local authorities, schools and catering companies on menu changes that are being received overwhelmingly positively by children and parents. This strategy now offers other school food providers the opportunity to follow suit, and for the government to accept the direction of travel towards more plant-based foods in the form of new legislation in the coming months.
"The recommendations are potentially great news for addressing childhood obesity. We know that a diet based around vegetables and fruits, legumes and whole grains, inclusive of less animal-derived saturated fat, can support children to maintain a healthy weight, lowering the prevalence of obesity.
"The increased fibre consumption from eating more plant foods would also be hugely beneficial for schoolchildren, most of whom in the UK are fibre-deficient, with only 18% of children aged five to 15 eating five standard portions of fruit & vegetables per day. We've known for a long time that fibre deficiency can lead to an increased risk of heart disease, stroke, hypertension, obesity, type 2 diabetes, and several cancers."
Christina Marriott, CEO, Royal Society for Public Health:
"Our food system needs to be completely re-engineered if we are serious about putting an end to diet-related ill health. It is no wonder we have continually high rates of obesity when the environment we live in is obesogenic.
"Society pushes nutritionally poor products on to us at rock bottom prices and, for many, that is the only available food option. We need a systemic shift to break this vicious cycle of poor food and poor health.
"So we welcome the recommendations in Part 2 of the National Food Strategy to introduce a levy on high salt and high sugar processed foods – we have seen from the Soft Drinks Industry Levy the overwhelming success that fiscal measures can have to encourage manufacturers to reformulate products and reduce sugar consumption.
"This is a crucial step in the right direction to improve health, and also to reduce the burden of poor diet that falls hardest on the most deprived communities. We strongly urge the government to heed these recommendations if they truly want to 'level up' society."
Sarah Hickey, programme director for a ten-year childhood obesity programme at Impact on Urban Health:
"The government must show it is serious about improving children's health by implementing policies that fundamentally redesign our unhealthy and unequal food system. This means accepting today's recommendations and getting going on implementation.
"Our work shows that the places where children live, go to school and play have a significant impact on their health. Focusing on individual behaviour change to tackle obesity won't work. We need a bold and sustained focus on changing food environments, so children are able to access the nutritious food they need. This must be central to the government's Levelling Up agenda."
Graham MacGregor, professor of cardiovascular medicine at Queen Mary University of London and chairman, Action on Salt:
"If ever there was an opportunity to finally transform our food system to save lives, this is it – especially the call for a landmark Salt Reformulation Tax, which will make the UK the first country in the world to have a mandatory salt levy.
"Not only will the tax incentivise further innovation and reformulation, such as the use of potassium chloride – which is less harmful to health than conventional salt, it will build a better food system for a healthier nation. Previous attempts by the government to encourage voluntary reformulation have failed, which is why more fiscal measures are urgently needed to address the country's shocking health inequalities. The question is, are food manufacturers willing to make their food healthier by reformulating?"
Dr Kawther Hashem, campaign lead, Action on Sugar:
"Without doubt, a landmark Sugar Reformulation Tax would fix the current issues seen with the voluntary sugar reduction programme. The last progress report showed how far we are from meeting the 20% reduction with only a minuscule 3% reduction.
This can be compared with the Soft Drinks Industry Levy, which has seen a whopping 35% reduction in sugar within just four years. This demonstrates the power of government to help save the NHS by reducing the risk of obesity and type 2 diabetes. Never has this sugar tax been so vital."
Stephanie Slater, founder and CEO, School Food Matters:
"There is so much to be excited about in the National Food Strategy. Henry Dimbleby and his team have spent two years listening and learning from families to work out the best way to support them to live healthier lives. We wholeheartedly support this bold and ambitious strategy, particularly the recommendations to extend free school meals, to commit to at least three years funding for the holiday food and activities programme and to reframe food education as subject worthy of the same attention as English and maths."
Environment campaigners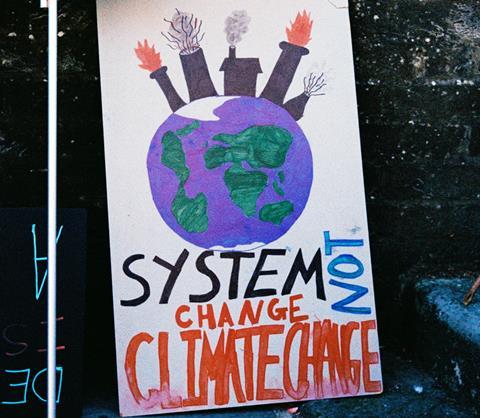 Clare Oxborrow, senior sustainability analyst, Friends of the Earth:
"This bold and timely report acknowledges an uncomfortable truth long ignored by Whitehall: that industrial meat production is a key driver of the climate and nature crises.
"To ignore this reality any longer would be indefensible. That's why the government must now help to radically transform the way we eat and farm, and quickly. Diets high in fruit & veg, which contain less but better-quality meat must be championed and incentivised as the optimum for both planet and people.
"Reduced demand for meat would also free up some of the land needed to restore our depleted wild spaces, allowing for large areas to be reforested, helping to remove climate-wrecking emissions from the atmosphere too."
Anna Jones, head of forests and food, Greenpeace UK:
"The fact we need to markedly reduce how much meat we produce and eat in the UK may be hard for some to swallow, but there's no disputing it. Record-breaking fires raging across Brazil at this very moment are driven by UK food retailers investing in industrial meat production as forests are destroyed to grow animal feed for British chicken and pigs. Indigenous peoples are losing their land and their lives, animals like the jaguar are being driven to the brink of extinction and the risk of future pandemics is increasing by the second.
"Critically, the report identifies a need to achieve meat reduction in a fair way for farmers with the right support to transition to sustainable production. But the 30% goal is just a taste of what's needed to repair a food system that's pushing our planet to breaking point. On this especially, we would urge the government not just to listen, but to go further, faster."
Marcus Gover, CEO, Wrap:
"The National Food Strategy is one of the most important reviews of our food system in decades. It highlights the huge challenges we face in transforming our food system into one that supports healthy citizens, and a healthy planet. It will inspire difficult conversations by raising uncomfortable issues that we all need to address as individuals, businesses and governments today.
"Action is critical now if we hope to protect our world from the effects of climate change and feed ourselves. We must transform our food system to dramatically reduce the negative impact food production has on the environment, and into one where we all have more sustainable diets. Wrap's practical work with businesses and other partners embodies the holistic approach to change across supply chains described in the strategy, and we're proud to be a part of this transformation.
"We are putting greenhouse gas reduction at the very heart of the Courtauld Commitment and our work on sustainable food, and will be unveiling a new GHG industry target next week. This, together with minimising food waste and better water stewardship, will help towards the National Food Strategy's ambition of an efficient, carbon neutral food system."
Ben Reynolds, deputy chief executive, Sustain:
"This is an incredibly ambitious report which covers many aspects of how our food is produced and presented to us. We all deserve to eat well in a way that keeps us healthy and is kind to the planet. But currently, too many of us can't do that and we live in places where it's hard to access good, fresh food. Obesity rates are rocketing, and health inequalities are widening. Furthermore, all too often the food sold to us is destroying our natural world and is cruel to animals. This is not a problem of education or individual will, this is a systemic problem that requires leadership from our government.
"We welcome Henry Dimbleby's National Food Strategy and its call for fundamental change. We urge the government to respond to its recommendations in its forthcoming white paper."
Martin Lines, chairman, Nature Friendly Farming Network:
"Henry Dimbleby's report is a step in the right direction towards a sustainable UK farming system where nature-friendly practices can bring balance to food, farming and nature. If the UK is to meet their legal carbon targets and restore its biodiversity then this is key. But to get there, we need the government to protect farmers so they won't be undercut by lower standards of cheap imports, where the environmental footprint is exported elsewhere. Farmers need a sufficient pathway where they are supported and fairly rewarded in the transition to nature-friendly, climate-safe farming, at the same time as generating sufficient return for the food they produce."
Academics and politicians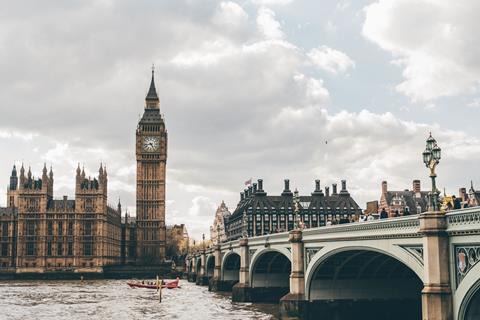 Luke Pollard MP, shadow environment, food and rural affairs secretary:
"This is a massive wake-up call to fix Britain's broken food system. But this government have proved incapable of ending the growing food bank scandal and the obesity crisis, while their trade deals betray our British farmers.
"The government should be working to ensure every family can afford for their children to get a healthy hot meal every day. Britain's high food and farming standards must be protected in law, not watered down in trade deals.
"We need a radical obesity strategy, ensuring families are able to access healthy food, supporting local leisure facilities and tackling rising child poverty."
Dr Tara Garnett, Environmental Change Institute at the University of Oxford, head of Table:
"The strategy offers a really positive vision of a greener, fairer, healthier food future. Most of the right elements are in place there – a land strategy that integrates biodiversity protection with net zero objectives and food production; a focus on health promoting redistributive taxation, a target for meat reduction, strengthened public procurement standards and more. But all these gains risk being undermined by damaging trade policies that prioritise cheap food over sustained and sustainable transformation. This cannot be allowed to happen."
Professor Joanna Price, vice chancellor, Royal Agricultural University:
"Maintaining food security in the face of climate change is one of our major global challenges and, as a society, it is our responsibility to address the challenges and dilemmas about how, and where, our food is produced, how we all can equally access nutritious food, and the role of individuals, communities, businesses and government in developing food chains fit for the future.
"Having a National Food Strategy is a first step towards developing a cohesive, inclusive response to many of the contemporary challenges associated with our food choices.
"This is a time of uncertainty and transition for UK landowners, farmers, and food producers, not only with the impact of the Agriculture Act, the Environment Bill, but now the National Food Strategy. What farming businesses need now, more than anything, is to have clarity on the direction the policy is heading, how it will be implemented, and how these policy measures will change the economics and dynamics of food production.
"These changes in national policy will affect farming practices and the cost, quality, and availability of food products that are available to consumers. For farmers, food businesses, consumers, policy makers, and those of us in academic communities, it will take time to absorb the contents of this detailed strategy document and understand its full implications. It brings together a number of challenging messages, especially around meat consumption, that will need serious reflection.
"The RAU can play a pivotal role in supporting this change across the rural and land-based sector both nationally and internationally. We welcome the publishing of the National Food Strategy today and look forward to being part of the discussions that follow on how the recommendations it makes can be put into practice."
Animal rights campaigners
Dr Nick Palmer, head, Compassion in World Farming UK:
"We welcome many elements of the National Food Strategy – such as the need for clear standards on trade, investment in alternative proteins, support for disadvantaged members of society and the need to overhaul public procurement. It could be a real game-changer for the UK.
"But what's also needed is for the government to tax factory farmed meat and invest the revenues in lowering the cost of healthy food and supporting regenerative agriculture, which is better for animals, safeguards soil health and works in harmony with nature.
"A 30% meat reduction will not be enough to create a truly sustainable food system. Current subsidies and taxes must change so that the right kinds of food, especially plant-based ones and alternative proteins, can be embraced by retailers and consumers.
"We are concerned that the strategy gives insufficient attention to animal welfare. We must move away from the cruelties of factory farming where animals are kept in crowded, stressful conditions which make them highly vulnerable to diseases, some of which are zoonotic.
"We must have an integrated approach by government to transforming our food system so that it benefits people, farm animals, wildlife and the planet."