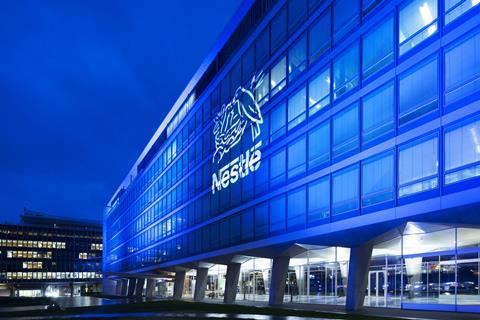 Global fmcg players proved this week mounting inflation is not necessarily a barrier to growth, but warned that consumers will have to get used to higher prices.
Nestlé was the first of the pack, upgrading its full-year sales guidance on Wednesday after reporting a 6.5% rise in third-quarter organic sales growth, as it enjoyed volume growth on top of a 2.1% rise in pricing.
Nestlé benefited from the reopening of out-of-home channels in most of its global markets, while still enjoying elevated demand at supermarkets and, in particular, categories that have performed strongly during the Covid period such as coffee and petfood.
The company warned of delays in passing on mounting cost inflation from commodity price and transport cost inflation, but stuck to its full-year underlying operating profit margin guidance of 17.5%, a decline of 0.2 percentage points, while raising top line guidance from 5%-6% to 6%-7%.
Bernstein called the performance "remarkable". Barclays added: "These results are clearly showing the portfolio work CEO Mark Schneider has been doing over recent years and it is now really starting to pay dividends."
Fellow consumer giant Unilever's third quarter saw volumes fall, but strong pricing kept its value sales in growth.
Underlying sales growth of 2.5% in the three months to the end of September was down from 4.4% for the first nine months of the year as underlying volumes fell 1.5%. However, that was more than mitigated by a 4.1% uplift in prices as it took action to offset rising commodity and other input costs.
The price increases, which CEO Alan Jope pledged to continue in a bid to offset costs, will enable the group to keep margins in line with previous guidance of flat for the full year.
The price action comes after fellow consumer giant Procter & Gamble posted a 5% rise in first-quarter net sales this week, but warned it faced a $2.3bn cost headwind from higher commodity prices and freight costs.
Jefferies commented: "This feels like a 'good enough' quarter, with decisive progress on pricing a positive for us in the current climate. But the underlying challenge remains the one of accelerating volume growth."
AJ Bell added: "The company faces its own balancing act of not increasing prices so much that its products are no longer competitive… It is a real test of the strength of the company's brands."
Nestlé shares ended Wednesday up 2.7% to CHF115.96, hitting an all-time share price high in the process, while Unilever was up 1% to 3,857p but remains 18% down year on year.