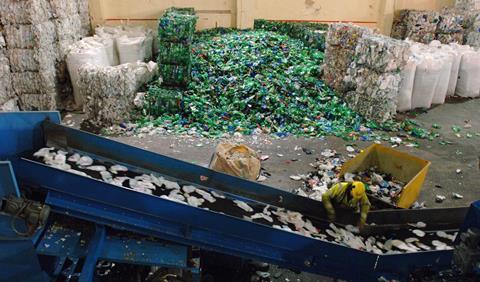 A new 'collaborative eco-system' will launch later this month in a bid to help brands address some of the challenges surrounding recycling.
The network, run by tech firm 3 Sided Cube, will bring food and drink businesses together through a series of events to share insight on issues such as the lack of available recycling infrastructure and packaging.
Named 'Igniting a Green Revolution', it will focus on "the opportunity technology poses in enabling brands and retailers to promote waste reduction, reuse, return and recycling".
Rich Strachan, MD of 3 Sided Cube, said the new 'ecosystem' was designed as a "transparent" space in which concerns could be raised and collaborative solutions put forward, using recycling market leaders such as Innocent and Ocado as examples.
Many companies were currently too scared to voice their concerns over recycling, and consequently resorted to doing nothing, he said. He pointed to Coca-Cola, which last year said it would not ditch single-use plastic bottles because consumers still wanted them, a move that led its head of sustainability, Bea Perez, to get "absolutely pilloried and slated in the press," according to Strachan.
Rather than "slating anyone who sticks their head above the parapet," he continued, "it would be better to engage with them and say: 'OK, that's true, but what can we do about that? What do you do about the fact that consumers do want plastic bottles?"
A new report by 3 Sided Cube to accompany the upcoming events said such 'peer pressure' was a vital aspect of driving corporate change. This should involve greater efforts in "championing businesses that are pioneers in sustainability, emissions reduction, product reuse and waste reduction" and could include an independently managed league table or "some form of a scoring system".