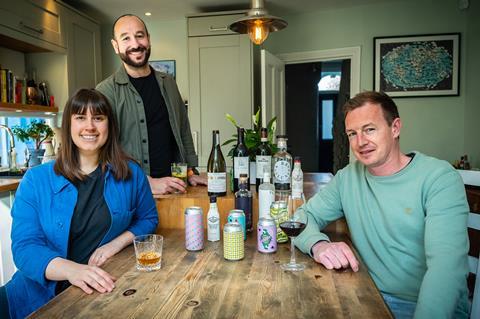 A new online retailer billing itself as a more "sustainable" and "inclusive" online drinks marketplace has launched.
Called Hometipple.com, it said it would sell high-quality wines, beers, spirits and low-abv beverages at "competitive prices" by cutting out wholesalers from the process.
By "removing wholesale involvement" it would give suppliers a "fair deal", it said. Instead of using a wholesaler it would take "a small commission from each sale, pay the tax and provide a greater margin for the producers".
It was founded by a trio of drinks industry veterans: consultant and former senior buyer at Winebuyers Mikey Struder; Nick Jones, formerly Winebuyers' head buyer; and Caroline Palma de Azevedo, formerly of Newcomer Wines in Dalston, London.
Struder said the trio wanted to help suppliers "survive and thrive". Their "young but experienced team" were "not afraid to work differently in an industry that traditionally doesn't like change", he added.
Hometipple.com said it hoped to reach a diverse range of customers that had been "tasting wines from lesser-known regions and mixing up exciting cocktails" during lockdown.
It claims every product sold will be "individually taste-tested" by each of the co-founders before a decision on listing it is made.
A compilation of the co-founders' final tasting notes will then be added alongside each product, offering an "accurate, honest and heartfelt endorsement", said Hometipple.com.
The retailer also boasts a customer loyalty scheme, which could see pounds spent turned into rewards such as air miles.