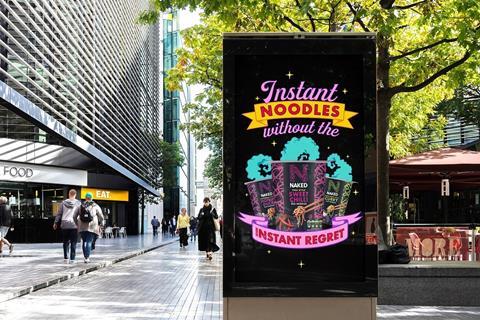 Italian dairy and pasta group Newlat Food has made its first foray into the UK with the acquisition of Naked and Chicken Tonight maker Symington's as part of its ambitious plans to grow sales to €1bn across Europe.
Newlat, which had previously sought to acquire baker Hovis in late 2020, this week announced it had agreed a deal to snap up the branded meal and snack manufacturer from private equity owner ICG for £53m (€62.1m).
The Grocer reported Symington's had hired investment bank Houlihan Lokey to explore a sale early this year after booming demand during the Covid period boosted trading.
The sale price represented a smaller sum than when ICG acquired the business in a £72m buyout in 2012.
Since its restructure in 2016, Symington's has undergone a turnaround drive that continued under current CEO David Cox, who will remain at the company.
Symington's reported an improved financial year in the year to August 2020, with sales increasing 4.2% on the previous year to £114m and an 17.5% uplift in EBITDA to £9.6m as the ambient player benefited from stockpiling during the first Covid lockdown.
City sources had initially suggested a deal for Symington's could be worth between £80m-£100m.
However, it is thought the eventual price partly reflected a year-on-year slowdown as the company lapped an exceptional period in early 2020 driven by a boom in grocery retail sales for branded ambient goods.
It is understood Valeo, which was recently itself acquired by Bain Capital for £1.5bn, ran the rule over the business, while a number of trade and private equity players were also involved in the process.
Newlat, which produces dairy, pasta and baked goods, said the deal would enable it to expand the distribution of its pasta and bakery products through Symington's UK-wide distribution network.
Additionally, Newlat said it would use Symington's expertise in noodles to accelerate its own Birkel Minuto range in Germany.
It also will supply the UK company with 6,000 tonnes of pasta, currently sourced from third parties.
Newlat expects to make cost synergies of €10m by the end of 2022.
"Symington's is an interesting business with high potential for growth and we deem it to be a perfect fit into our strategic plan," said Newlat chairman Angelo Mastrolia.
"Not only will there be significant cost synergies but this acquisition allows us to enlarge and diversify our product range and our geographical reach. This enables us to set foot into the UK and thus consolidate our position in this relevant market."
Newlat listed in late 2019 with ambitious plans to become a major player across grocery in Italy, Germany and the UK.
It has outlined an ambition to build the group to €1bn of revenues, largely through acquisition.