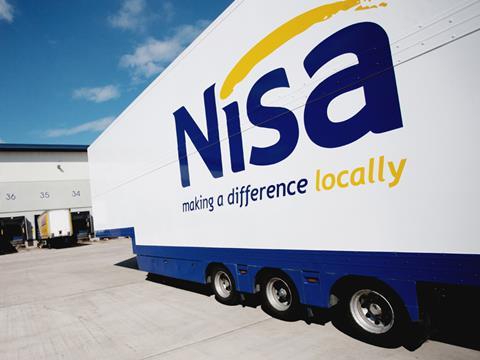 Nisa is capping the amount of frozen food delivered to retailers as it continues to be dogged by availability issues.
In a note sent to retailers on 21 July seen by The Grocer, Nisa said it was having to impose limits on goods due to the "significant impact the various, well-publicised national pressures affecting UK haulage are having on our business".
"As a result of these issues we have had to monitor volume more closely across all temperature ranges on a daily basis and, where necessary, have had to actively manage order volume to maintain capacity.
"We regret we have had to manage volume on freeze orders yesterday for Friday and this will see a number of lines capped to ensure we protect the network and our ability to serve our partners and their customer needs," it said.
Nisa has also brought forward the deadlines for retailers to order frozen products for next-day de-livery from noon to 11am as it looks to manage its supply chain.
The problems have prompted several disgruntled retailers to take to social media to complain about service levels. "It has been three weeks of disruption now," said Nisa retailer Armit Singh. "This is our livelihoods on the line. It's my reputation and our earning potential at stake. For the last two Fridays I have received 20% of my orders 48 hours late.
"I was in advanced talks with SimplyFresh before Sainsbury's pulled out and now I am actively seeking another symbol to join," he added. "I know there are availability issues across the board but Nisa's lack of communication with its retailers is not good enough."
Another Nisa retailer, Mike Sohal, said his sales were down 20% on Monday across chilled as a result of the delivery disruption. "I was told on Monday my chilled delivery won't arrive until 9.30pm, and I'm not going to be handling a delivery at that time, so you can forget that. It arrived yesterday instead. I asked for credit, and they gave me a 70% credit on whatever arrived a day later. But it's not ideal, because you still lose out on sales on that particular day. Chilled triggers a bigger basket. If you've got chicken, then customers pick up other products to go with chicken."
Nisa was initally hit with availability issues in early June linked to an IT issue with logistics gaint Culina.
A Nisa spokeswoman said: "Across the UK driver shortages and the need to isolate are impacting supply chains and the delivery of goods.
"We are working with our suppliers, logistics colleagues and partners to keep delivering their stock, despite the difficult circumstances. We are in regular communication with our partners, and now have additional processes in place to ensure members are kept aware of any delivery delays and order changes."