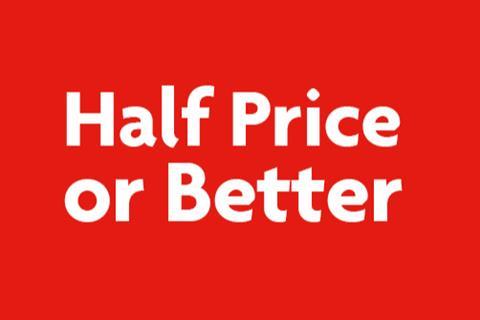 Nisa is offering customers a raft of promotions to help them through January with its latest value-led Half Price or Better event.
The promotion aims to provide shoppers with "great-value deals" that help them manage tighter budgets after an expensive Christmas period.
It aligns with the ongoing financial uncertainty among shoppers as a result of the pandemic, leaving offers and promotions of everyday products highly sought after, the retailer said.
Products featured in the Half Price or Better event include Sharwood's cooking sauce jars for £1, Tilda rice pouches at £1, Nestlé Shreddies (415g) for £1.19, Utterly Butterly (500g) for £1, Lucozade Sport orange (four-pack) for £2 and McCain Chunky Cut Home Chips (1kg) for £1.85.
The promotional event is in store now and lasts until 26 January.
"Shoppers are always a lot more conscious of what they are spending in January and want to get the best deals on the market," said Nisa marketing operations manager Chris Walker.
"So it's really important Nisa partners have these offers available to them and that they do everything they can to emphasise them in store.
"To that end, we have a wide selection of deals at half price or better across many key categories and have also supplied eye-catching PoS to be used inside and outside stores.
"Our consumer leaflets also lead with these deals to ensure Nisa customers don't miss the many great offers available this month."