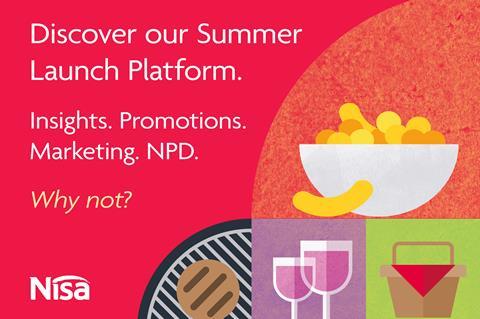 Nisa is preparing retailers for summer with a new digital platform that offers a raft of resources designed to support their business and drive sales.
Insights, promotional plans, ranging advice, planograms and campaign material for the early summer period will be offered to retailers on a password-protected platform.
Retailers will be able to log onto the site and explore the support available.
Key summer events will be covered in the content, along with seasonal 'eating moments' such as barbecues, picnics, Father's Day and the Euros.
It will be the first time Nisa has delivered such content in this manner. Usually, media packs are sent out with orders, while other information is shared through means such as direct communication from retail development managers or by email.
Nisa said the idea was to provide everything needed for the summer.
"This is a significant step for seasonal comms in Nisa," said the symbol group's head of marketing Laura Gomersal.
"We've never launched a seasonal event to partners as an end-to-end opportunity, comprising the full package of insight, promotional support, range, planograms and campaign.
"The approach we adopt will evolve depending on feedback from partners and we'll be watching and listening carefully to ensure we cater for Nisa partners for all our major seasonal activities."