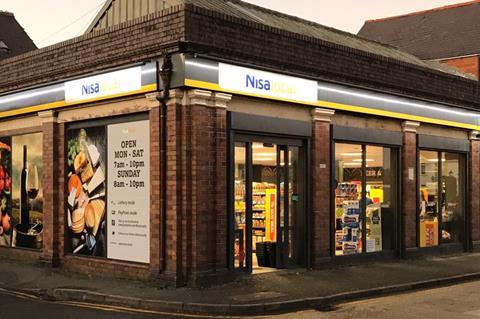 Nisa delivered a 13.3% increase in store recruitments in 2020, despite the challenges created by the coronavirus crisis.
The buying group signed up 620 stores last year, compared with 547 in 2019. Last year also saw 131 Nisa stores convert to the its latest Evolution format.
It put the growth down to the variety of retailers it was able to supply, strong availability and access to the 2,000-strong Co-op own-label range.
Last year, Nisa consolidated its web presence into its current nisalocally.co.uk site, which it said made it easy to demonstrate its offer and resulted in a significant increase of enquiries from prospective partners.
Another key driver was the formation of a new induction team, dedicated to support new partners during their first 100 days with Nisa and ensure a smooth transition process.
In October, Nisa also launched a new Nisa Express format for smaller convenience and forecourt sites.
"2020 was a record year for store recruitment at Nisa, which is testament to the strength of Nisa's offer and that of the recruitment team, who have adapted brilliantly to embrace a primarily virtual recruitment method under such difficult circumstances this year," said Nisa sales director Steve Leach.
"This flexibility, combined with our ability to serve a broad spectrum of retail and wholesale operators, has enabled us to not only recruit a significant number of new stores but also unlock key growth in existing partner estates by providing an environment in which independent retailers can flourish.
"As part of our focused approach towards driving partner recruitment, a number of structural changes were also recently implemented to our teams which will enable us to build on the momentum of last year in 2021."