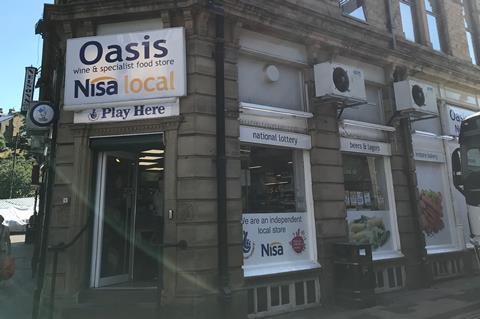 Fast-growing Nisa retailer Amacor Capital has snapped up its 13th store in Calder Valley, West Yorkshire.
The newest site, in Hebden Bridge, will continue to trade under a Nisa Local fascia, meaning customers will be unaffected by the handover.
The store boasts a wide array of meat-free products and plant-based goods, as well as a broad selection of fine wines.
The acquisition puts Amacor a step closer to expanding its retail estate to 20 sites by the end of the year.
Nisa became its supply partner in the summer of 2019, the year after the business was established.
"We'll be operating with the same team and will continue to stock the specialist ranges which we know is key to the local customers," said Amacor head of acquisitions Alex Wilson.
"It is important to us that we continue to serve the existing customer base and to ensure the level of service and niche products continue to be available to them.
"In time, we will undertake a store refresh including a new updated fascia and a range review."
Ian Bacon, manager of Nisa's key accounts team, said: "We're delighted to be working with Amacor and supporting them with their growth strategy.
"The Hebden Bridge store is a fantastic business which has been serving its community well for many years and we're pleased to see it remain within the Nisa family and look forward to it continuing to perform over the coming months."