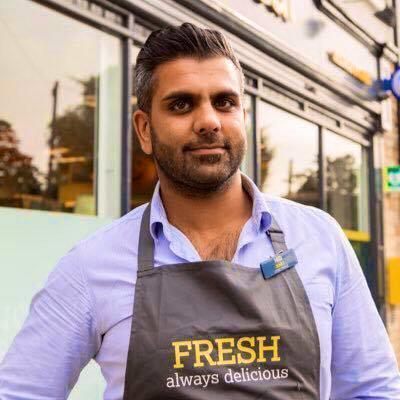 High-profile Nisa retailer Harj Dhasee has switched symbol groups to join SimplyFresh and take advantage of its Sainsbury's tie-up.
Dhasee, who currently runs two 'Village Stores' under a Nisa banner in Mickleton in the Cotswolds, will shift to a SimplyFresh fascia in August.
The Gloucestershire group will then embark on expansion plans.
Dhasee follows Londis stalwart retailer Steve Basset, who converted his Southampton store to a SimplyFresh Sainsbury's offer in February and saw sales soar 70% in the first week.
"When SimplyFresh announced they would be working with Sainsbury's to bring their own label to independent retailers, I was immediately intrigued," said Dhasee. "SimplyFresh has always had standout stores – couple that with standout products and I think it's fair to say these are exciting times. Having spoken with the exec team at SimplyFresh, I'm supremely confident that my customers will agree this is going to be great in their local stores."
SimplyFresh COO Michael O'Loughlin said Dhasee's "enthusiasm for retail is truly amazing".
He added: "We're all really pleased that Harj has chosen to bring his incredible stores and just as importantly his retail experience to SimplyFresh. Harj has been very clear about his vision for the future of his business and SimplyFresh is the perfect fit for his direction. We look forward to growing together and plans are already progressing nicely in preparation for the launch."
Dhasee's move comes after SimplyFresh launched a recruitment drive at the beginning of the year, with the aim of securing 30 new multi-site retailers following successful Sainbury's format trials in Wembley and Coventry.