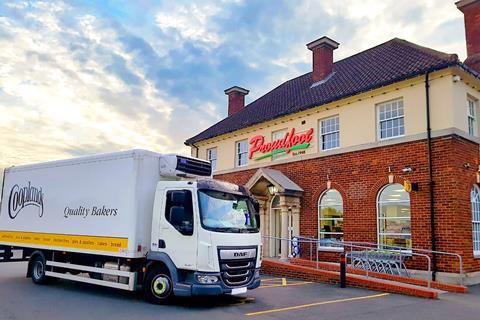 Nisa retailer Proudfoot has partnered with Scarborough-based bakery business Cooplands.
The family-run supermarket group will stock goods from Cooplands' craft bakery range, including pies, pasties, cream cakes, scones and loaf cakes.
The bakery chain's bread rolls will also be used for sandwiches made on site at Proudfoot's in-store deli counters.
The range will be sold at its four stores in Newby, Seamer, Eastfield and Manham Hill.
"Proudfoot took the decision to work with Cooplands due to their range, quality product, increased delivery schedule and being a long-established, well-known Scarborough family business," said Proudfoot Group director Valerie Aston.
"We've been in talks for a while so we were delighted to begin stocking the products from early May, and the response from customers so far has been very encouraging."
Cooplands CEO Belinda Youngs added: "We are proud that we can be part of two great Yorkshire brands, based next door in Scarborough, working together bringing Proudfoot customers their favourite Cooplands products.
"Proudfoot have been a collaborative and supportive partner and we look forward to continuing to bring innovation, great quality and good honest value products to their stores for local customers."